Specialty Products
Arrow's specialty cleaning solutions are safe and effective for a wide range of surfaces, delivering powerful results. Product formulations quickly break down and disperse components of tough stains like ink, tar, grease, or waxy build-up.
Get Targeted Results with Arrow's Specialty Cleaning Solutions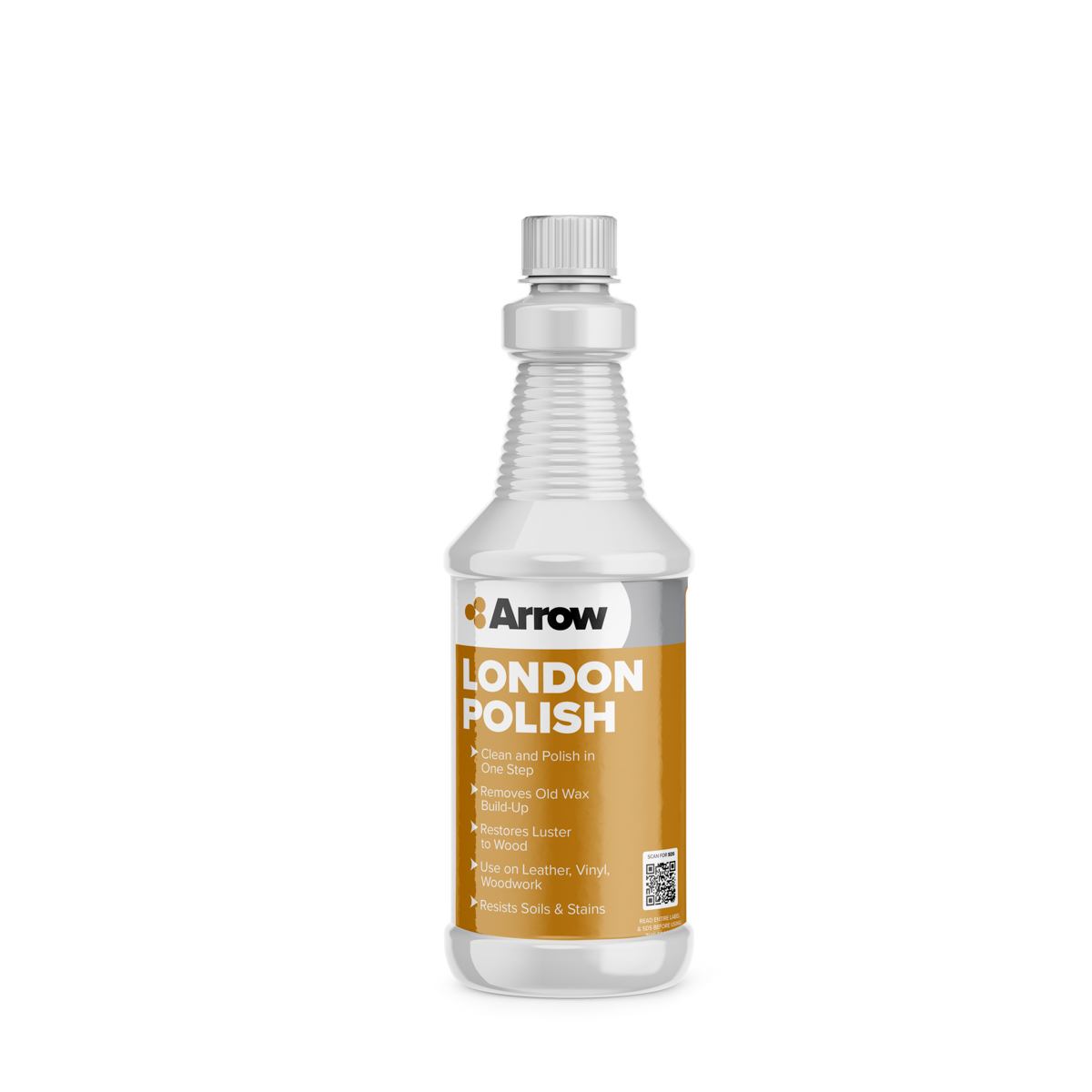 Arrow 370 london polish London Polish from Arrow produces a hard, brillian lusterthat protects and seals. Ideal for fine woodwork and polishable surfaces because the solution removes old wax build-up, conditions and moisturizes with natural lemon oil. Try it on...