Disinfectants
Arrow disinfectants and sanitizers kill or reduce the number of germs on objects or surfaces through formulas specifically designed to lower the risk of spreading infection. Whether you need a concentrated disinfectant or a ready-to-use solution, Arrow disinfectants and sanitizers get the job done!
Concentrated Disinfectants
Arrow's concentrated disinfectants are effective and easy-to-use leaving only clean behind!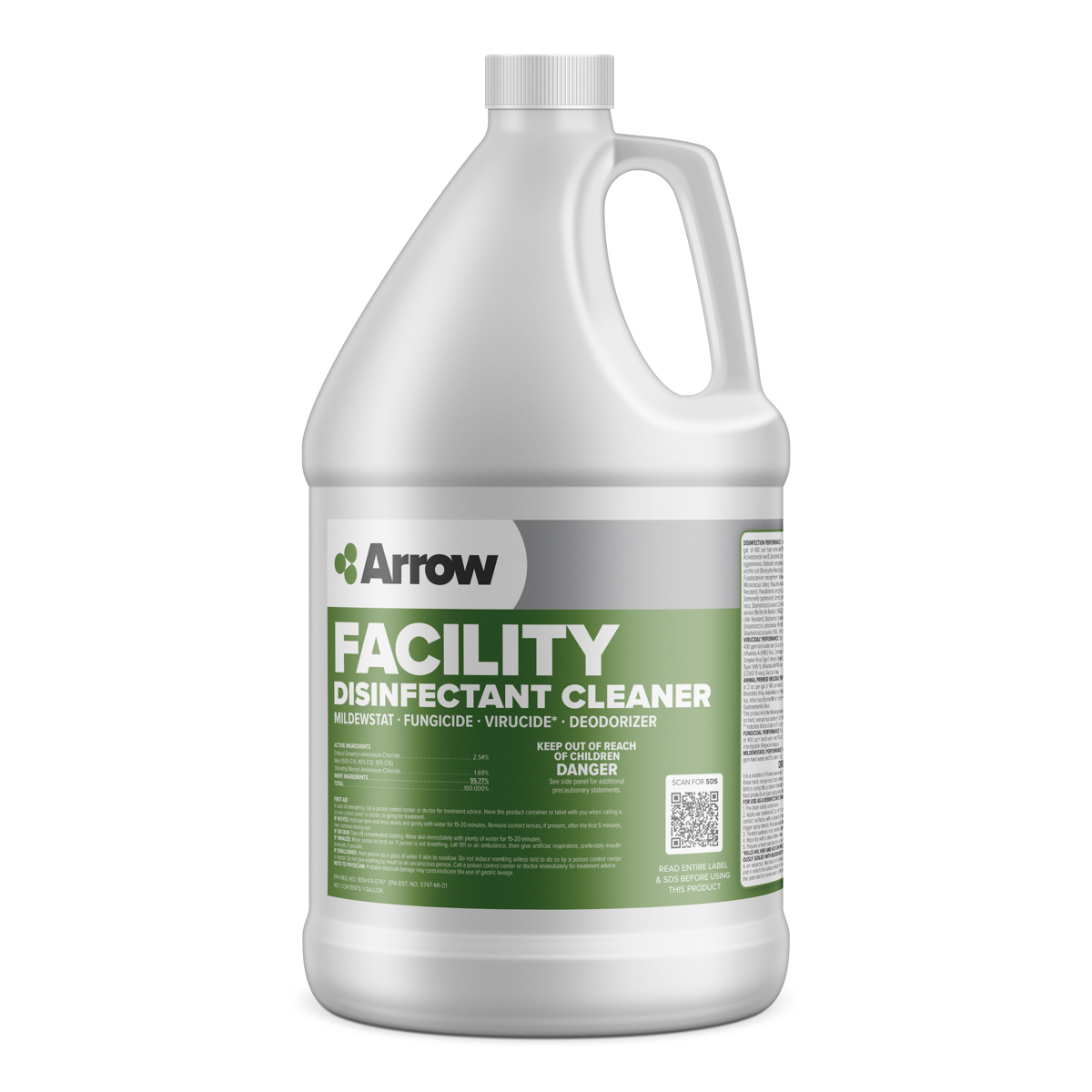 Arrow 251 Facility Disinfectant Cleaner Arrow's Facility Disinfectant Cleaner is a concentrated, no-rinse, pH neutral disinfectant cleaner and deodorizer in a single solution that kills germs, odors, mold and mildew. The lemon-scented formulation also cleans dirt,...
Ready-to-Use Disinfectants
Get the convenience of ready-to-use products with the power of Arrow's Disinfectant formulations. Choose from a product range that includes versatile multi-surface products and powerful porcelain cleaners; you'll find the right solutions at Arrow.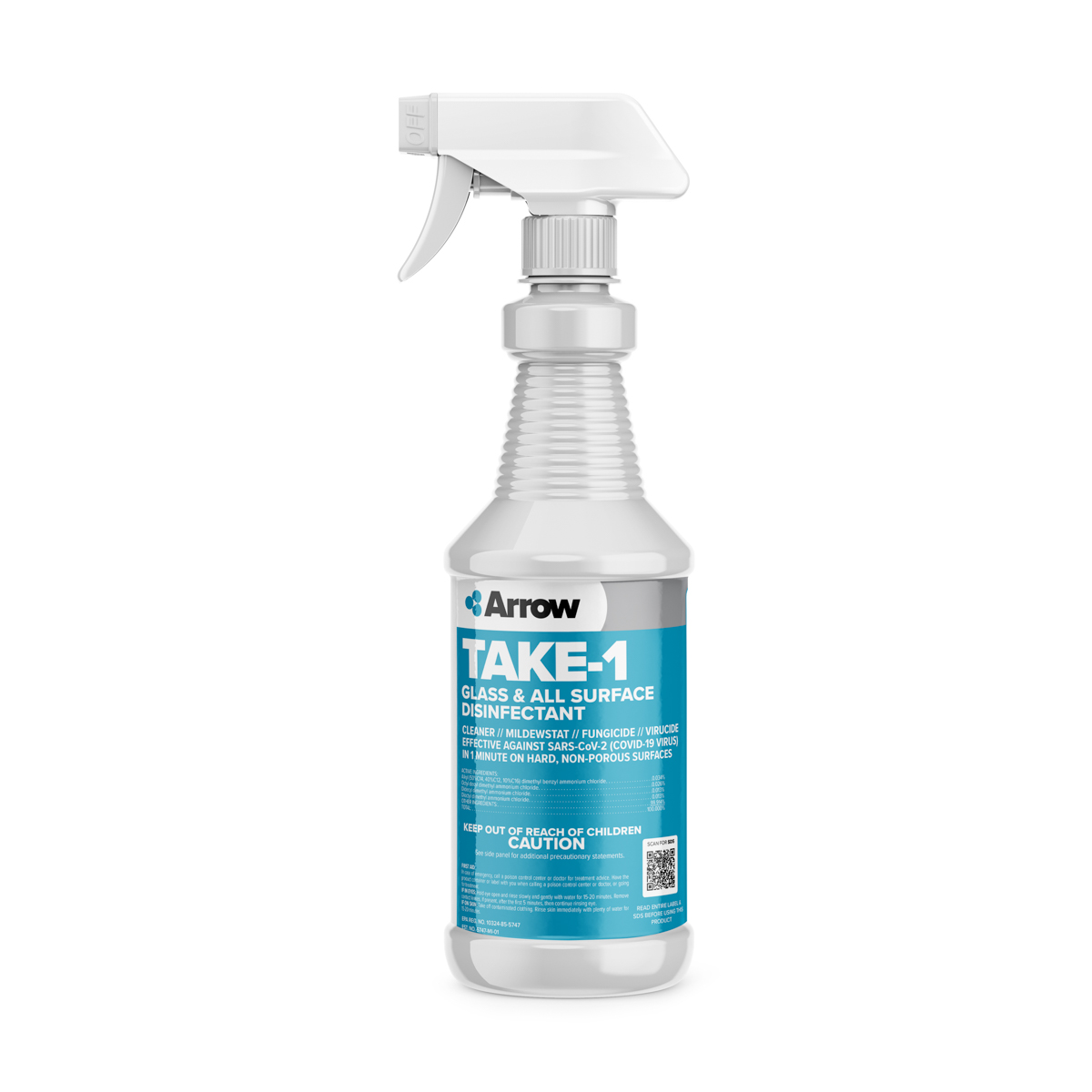 Arrow 439 Take-1 Glass & All Surface Disinfectant Clean, disinfect, and deodorize in one easy step with Arrow's Take-1 Disinfectant. The phosphate-free formula works effectively in facilities where controlling the hazards of cross contamination is a priority....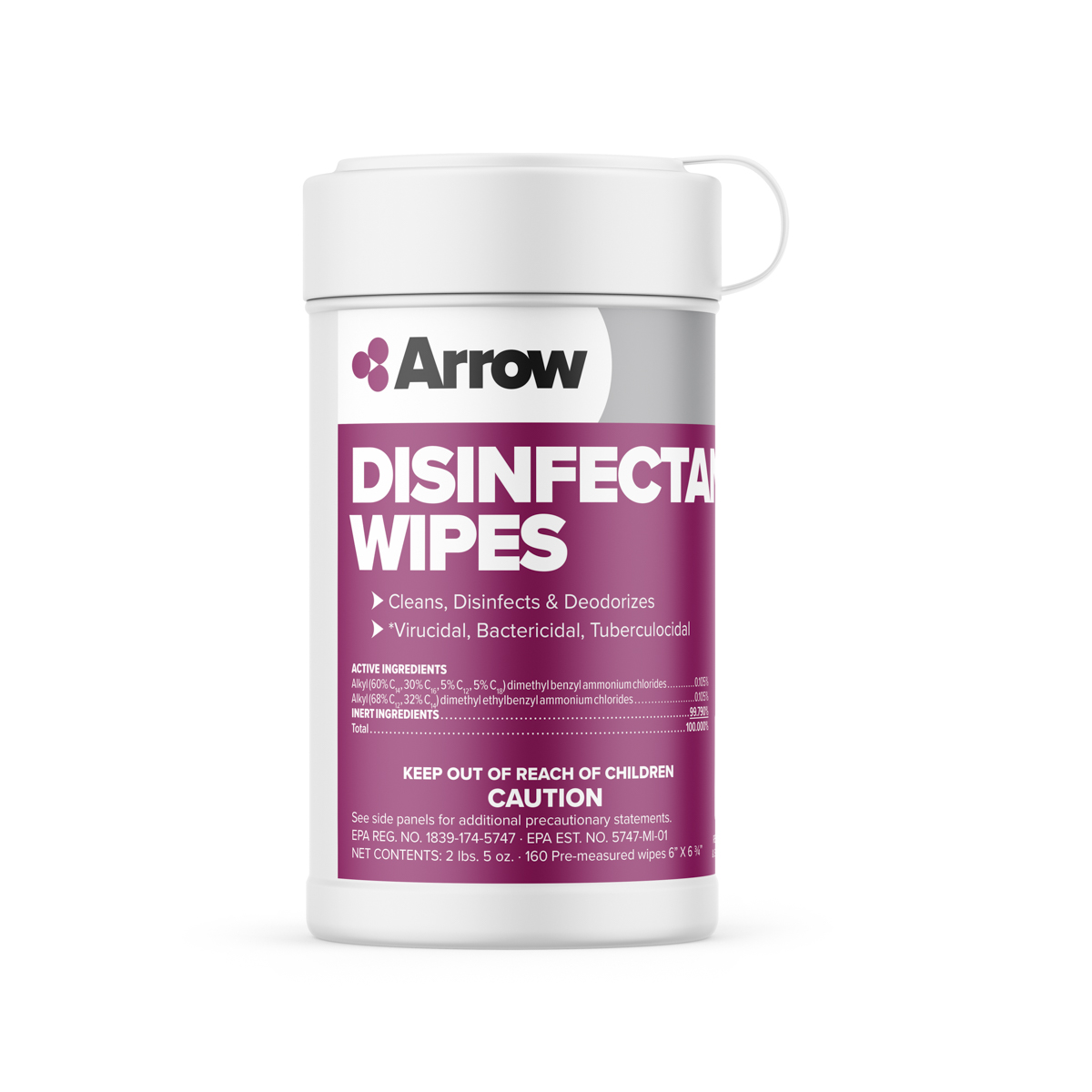 Arrow 174 Disinfectant Wipes Arrow's hospital-type disinfectant wipes have an antibacterial formula that cleans, disinfects and deodorizes in one easy step. They are virucidal, tuberculocidal, bactericidal and pseudomonicidal. Disinfectant Wipes are quick and easy to...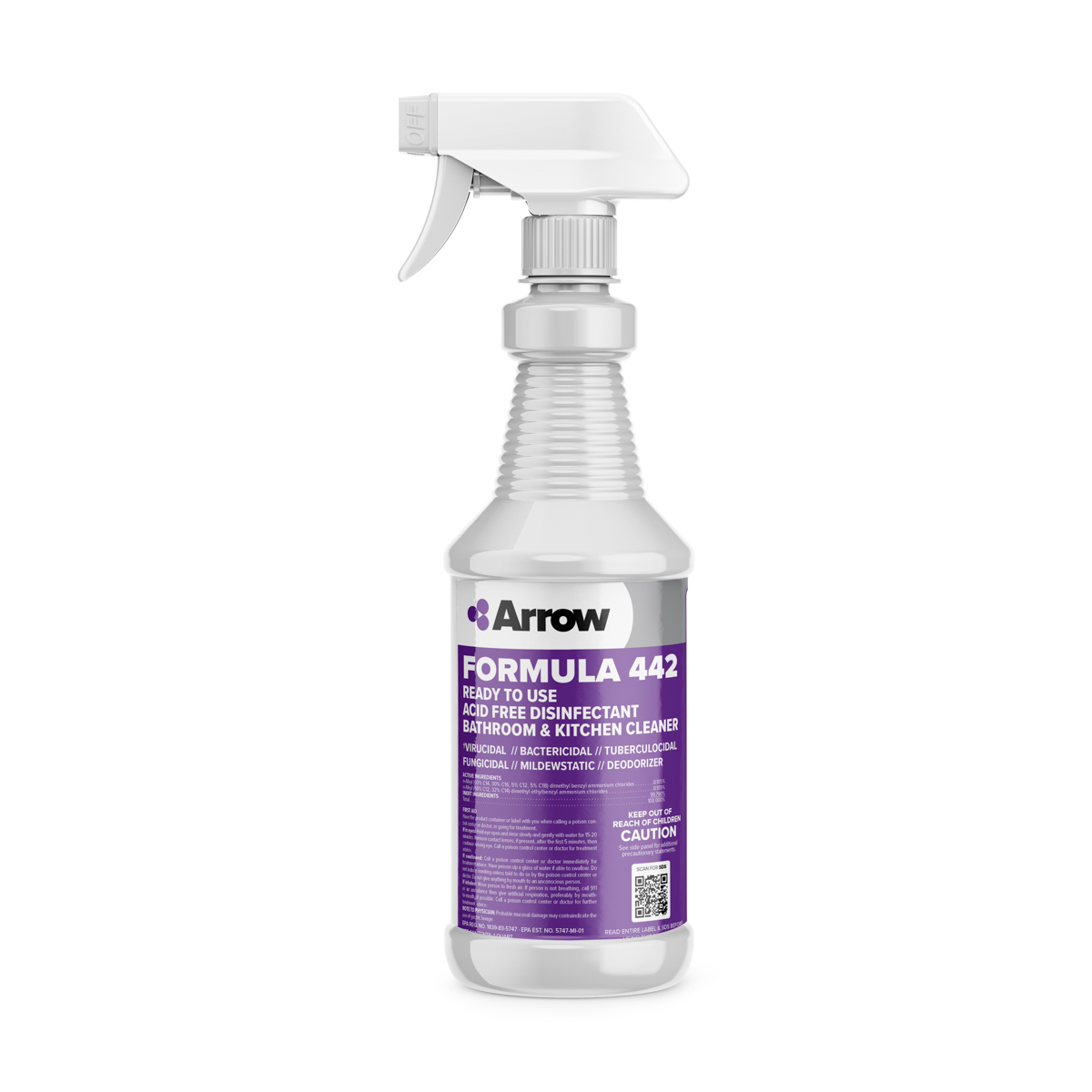 Arrow 442 FORMULA 442 READY TO USE ACID FREE DISINFECTANT This product is a one-step germicidal cleaner and deodorant designed for general cleaning, disinfecting deodorizing and controlling mold and mildew on hard, non-porous inanimate surfaces. Quickly removes dirt,...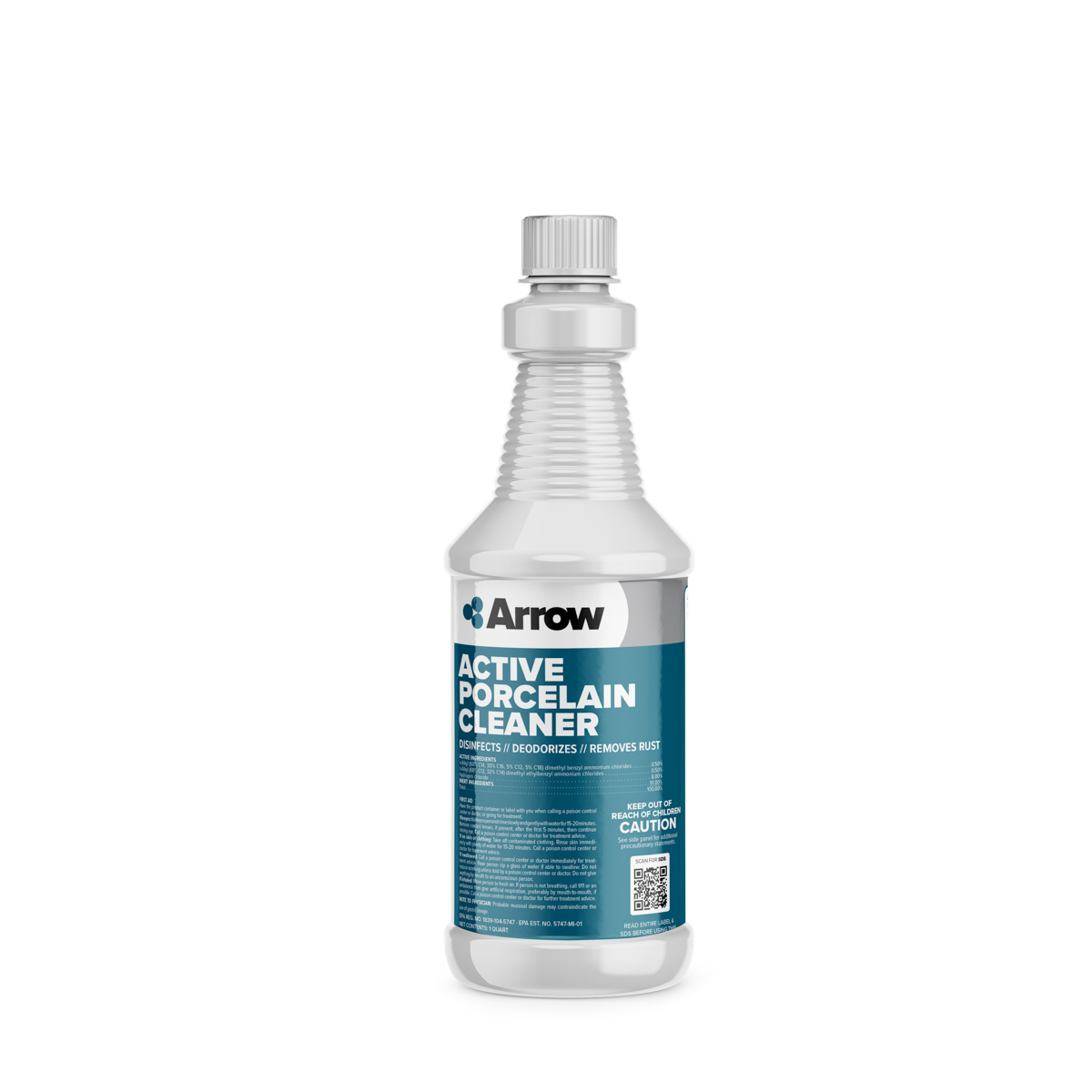 Arrow 446 Active Porcelain Cleaner Arrow's Active Porcelain Cleaner quickly removes removes rust, scale, stains, lime, and urine salts, leaving bowls sparkling clean. The unique formula contains a broad-spectrum disinfectant that destroys many bacteria commonly found...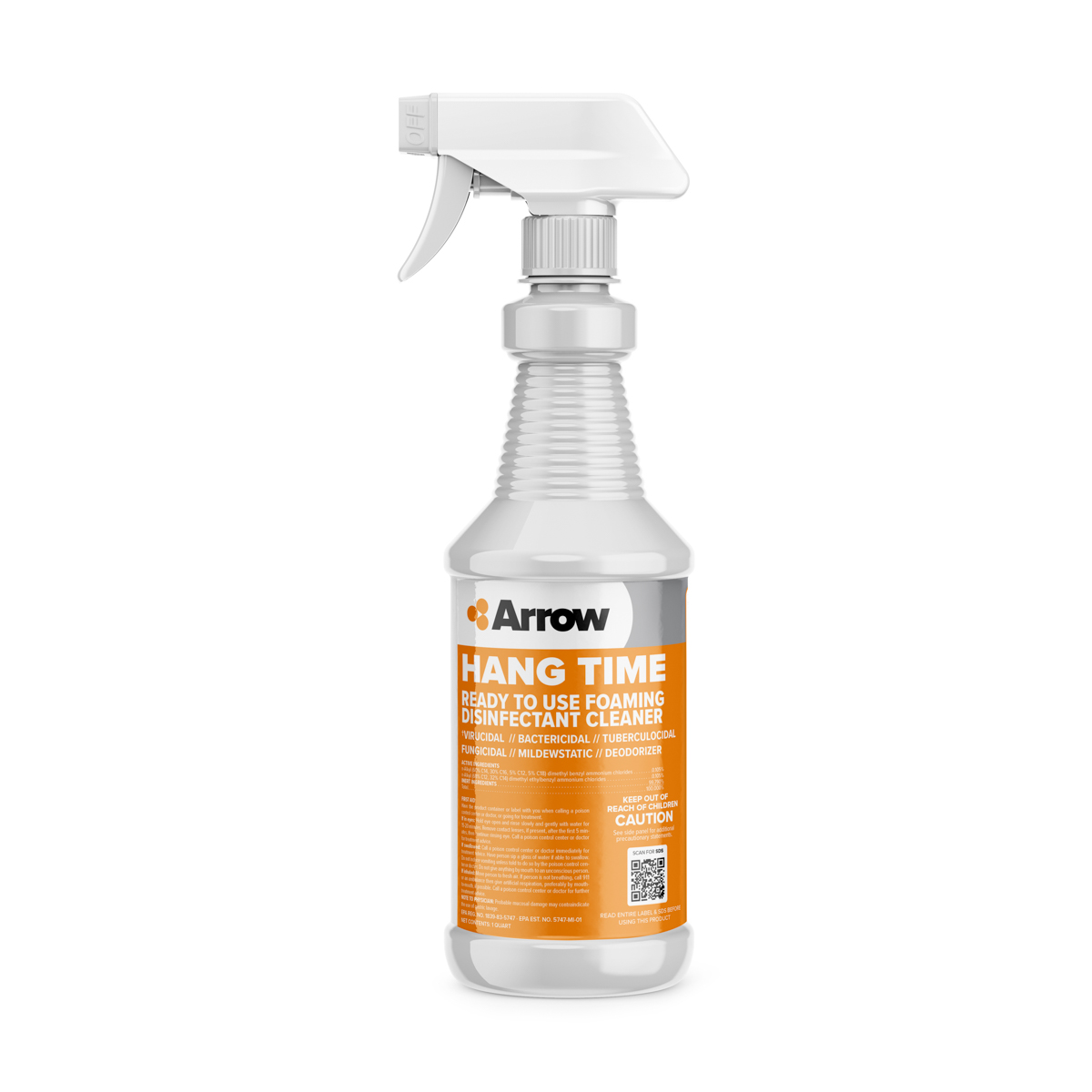 Arrow 443 Hang time FOAMING DISINFECTANT CLEANER Arrow's Hangtime Foaming Disinfectant cleans, deodorizes, and disinfects with one step. The powerful foaming action makes disinfecting vertical surfaces easy, while clinging foam stays in place to allow maximum contact...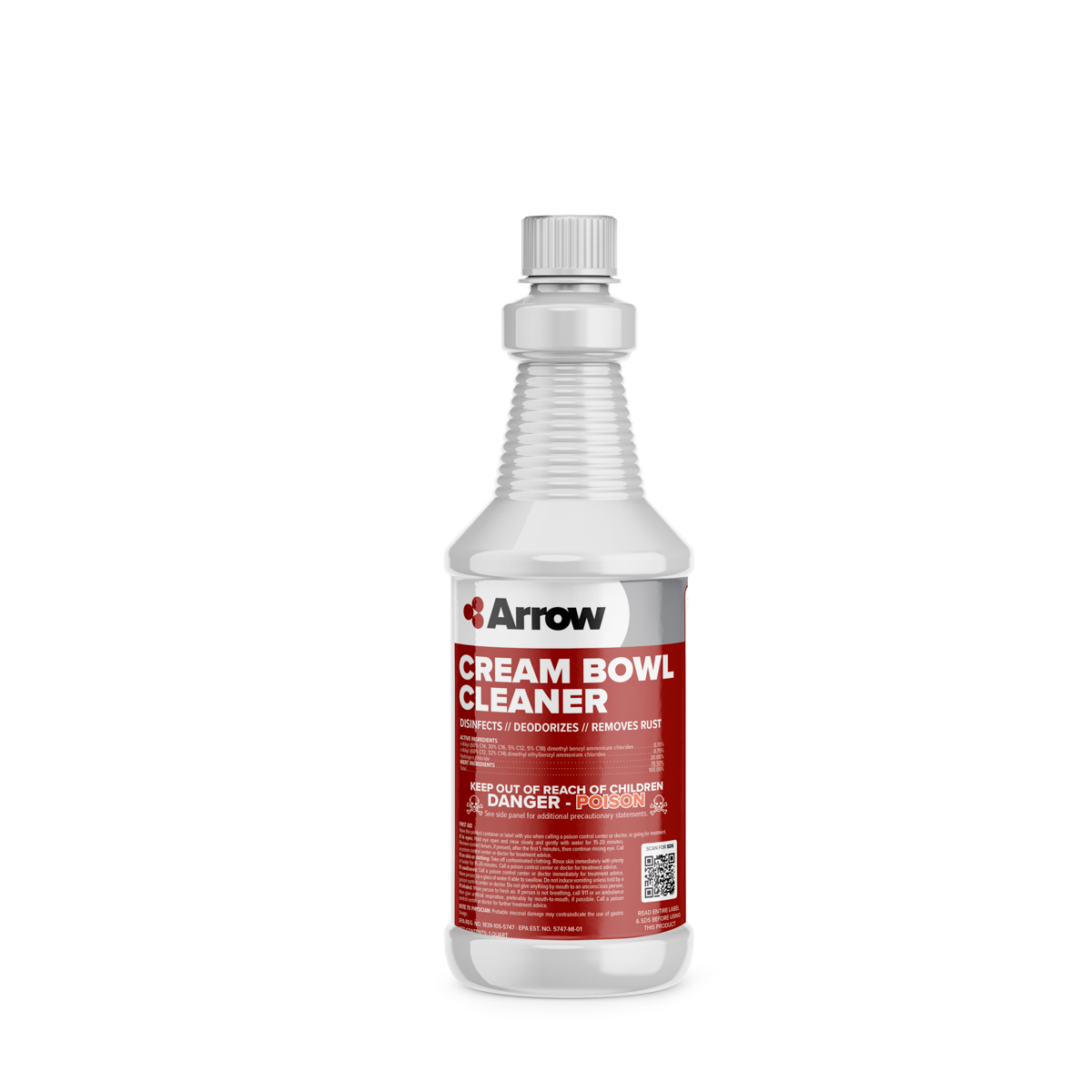 Arrow 441 Cream Bowl Cleaner Arrow's Cream Bowl Cleaner is a disinfectant toilet bowl cleaner that instantly dissolves rust, lime, and scale. The formula contains 20% hydrochloric acid and special detergents to quickly remove the most stubborn deposits from toilet...