Healthcare
Healthcare cleaning solutions from Arrow are designed to clean, disinfect, and control health care-associated infection (HAI)-causing pathogens. Our formulas address your needs for easy, efficient, effective cleaning across a variety of surfaces.
Maintaining healthcare facilities includes:
Cleaning:
Removal of germs, dirt, and impurities
from surfaces to lower their numbers, effectively lowering risk of disease spread.
Disinfecting
Use of chemicals such as EPA registered disinfectants) to kill germs on surfaces. Disinfection
does not necessarily clean dirty surfaces or remove germs, but by killing germs on a surface after
cleaning, can further lower risk of spreading infection.
Appropriate product selection and clean time for surfaces
Choose products shown to work
where the label says it can be used specified under "use sites." Ensure surfaces stay wet for the time specified on the product label – under "contact
time" or "dwell time"
Align cleaning frequency to maximize hygiene
High-touch surfaces should be cleaned plus disinfected on a frequent and regular daily schedule
when visibly dirty, and when new patients enter an area.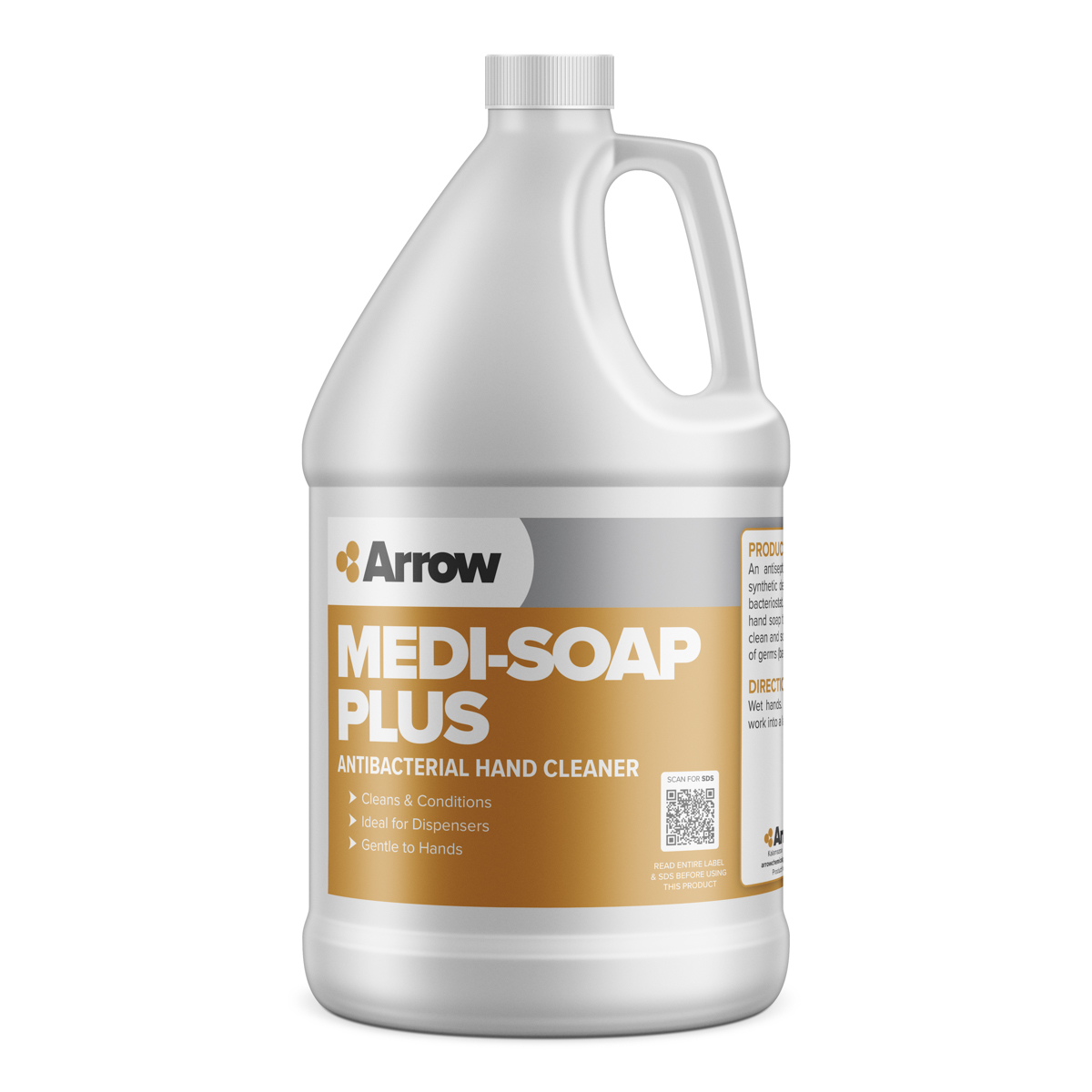 Arrow 366 Medi-Soap Plus antibacterial hand cleaner Medi-Soap Plus from Arrow is an antiseptic hand cleaner formulated with mild synthetic detergents and PCMX (parachlorometaxylenol), an effective bacteriostat. For a gentle cleanse that leaves hands germ free, use...