Restroom
Restroom cleanliness provides a safe, healthy environment for customers and staff, and consistent maintenance can reduce the costs of plumbing or restroom repairs.
Restroom cleaning becomes more streamlined with the following:
High quality cleaning solutions formulated for restrooms
For example, restrooms require cleaning solutions that won't leave streaks on the mirrors or fixtures. In addition, products must be tough on grime and grease but not harsh or corrosive on washroom surfaces.
Use of cleaning logs or a cleaning plan
Assigning roles and responsibilities can help internal teams or external staff maintain a record of cleaning activities and ensure restrooms are consistently cleaned and sanitizing.
Install automated solutions
Self-flushing toilets, soap dispensers, or motion sensors can reduce the spread of bacteria. Some smart dispensers include alerts about low soap levels.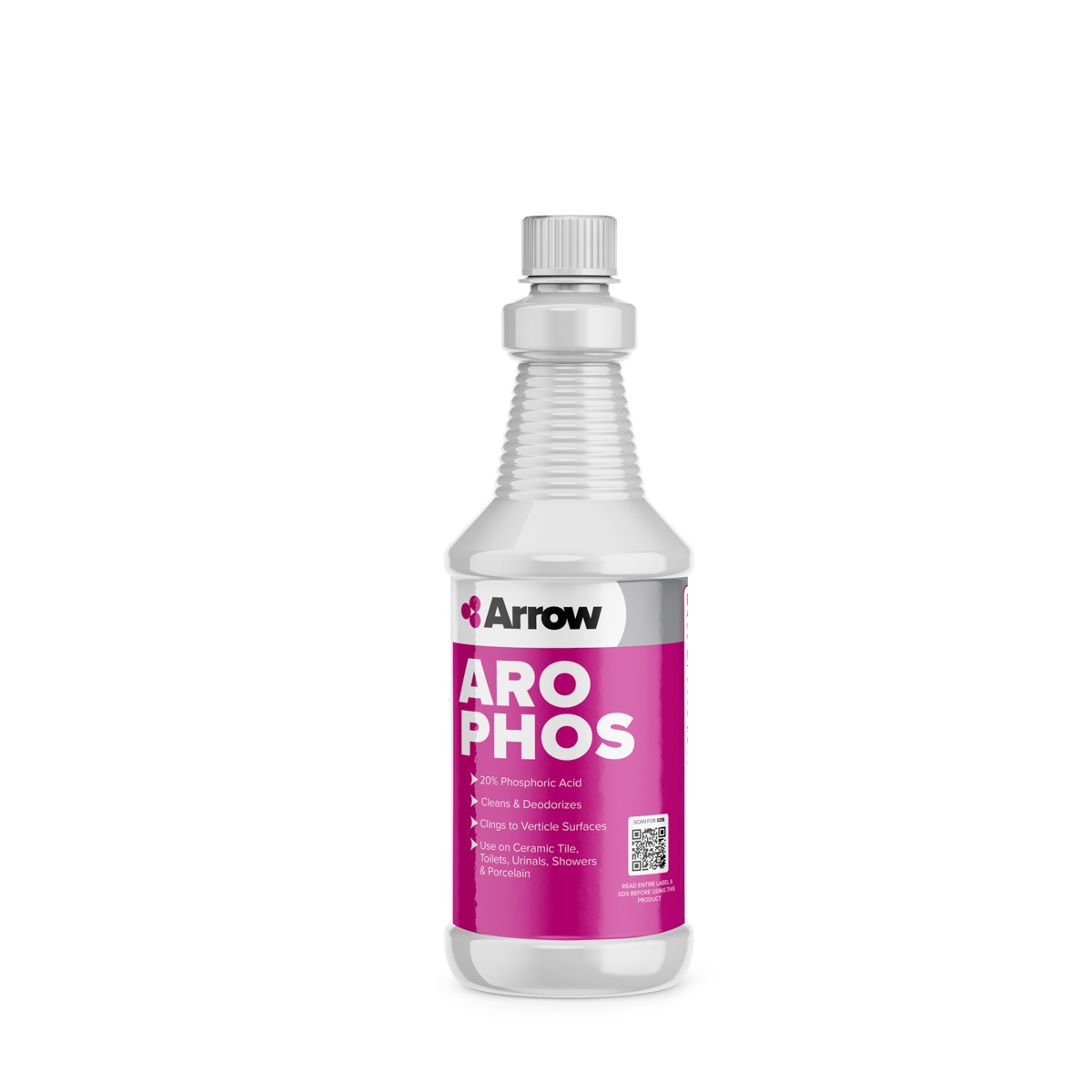 Arrow 448 AroPhos AroPhos from Arrow has a super thick formula designed to cling to vertical surfaces for maximum penetration and effortless cleaning. With 20% phosphoric acid, AroPhos removes scale, rust, algae, calcium deposits and discolorations. Effective on...