Floor Care
Arrow's floor care cleaning solutions remove dirt, particulate, and oily soil and prevent finishes from darkening or yellowing.
Floor Finishes
Get superior protection against scuff marks and scratches with Arrow floor finishes
Arrow 309 Armorcote 25% floor finish Arrow's Armorcote is the ultimate floor finish with a 25% solid, metal crosslinked, polymer finish that produces an ultra-high-gloss wet shine. Get superior protection in high traffic areas with black mark, scuff, detergent, and...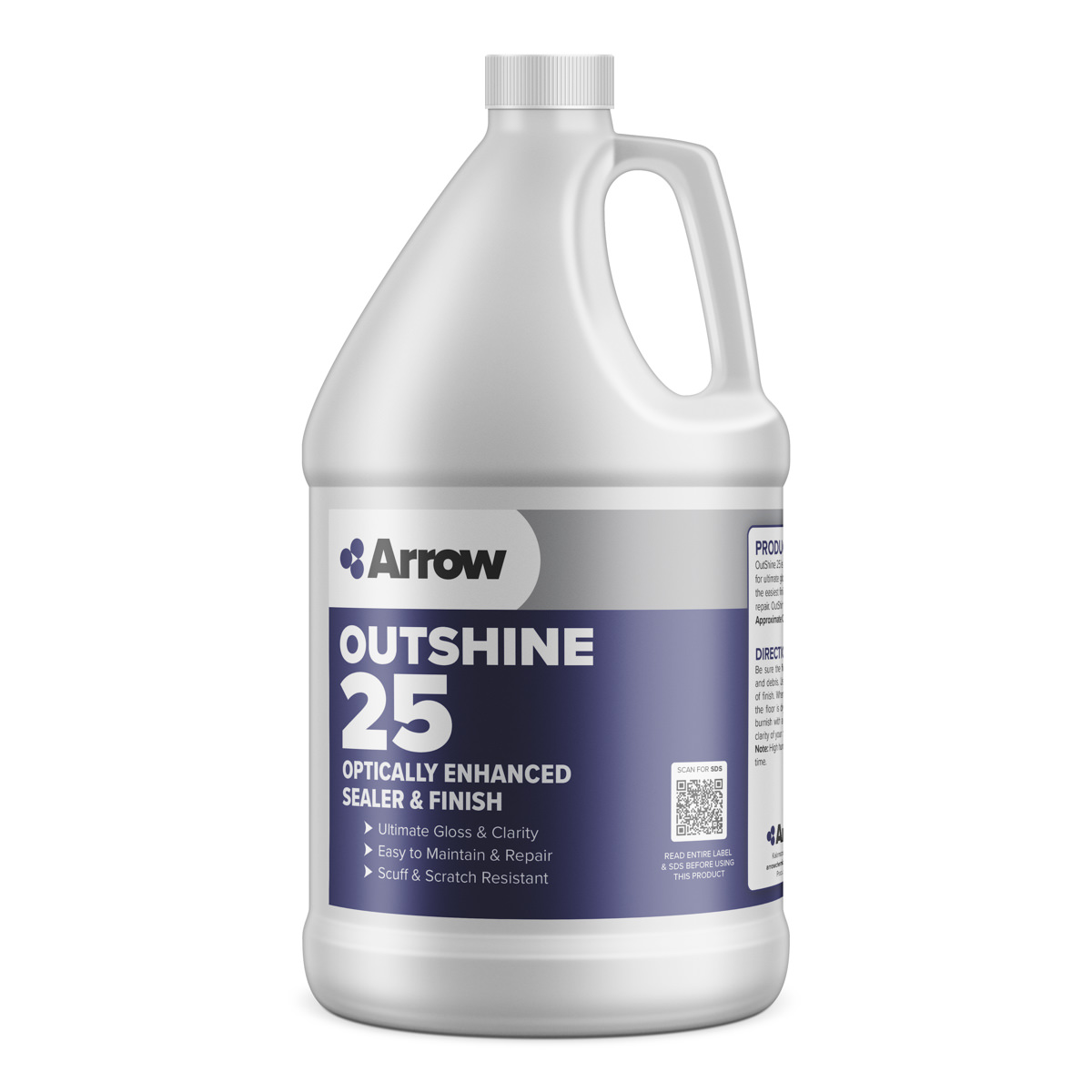 Arrow 317 Outshine 25 Optically enhanced sealer & finish Arrow's Outshine 25 is a technologically advanced sealer and finish designed for ultimate gloss, clarity, and durability. The optically enhanced formula is quick-drying, easy to apply, maintain, and repair....
Floor Maintenance
Arrow floor maintence products tackle spills and messes while preventing damage to flooring surfaces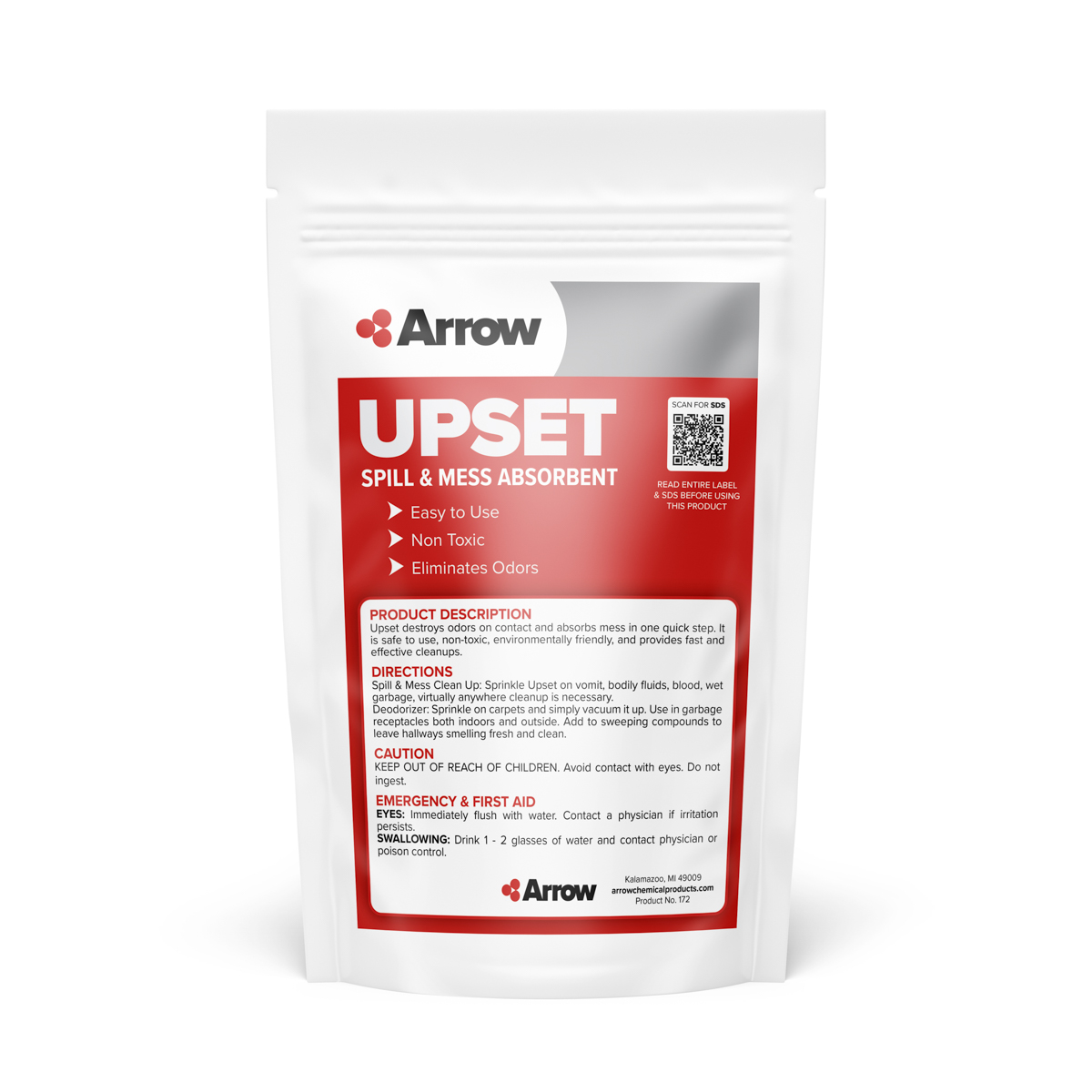 Arrow 172 UPSET Spill & mess absorbent Arrow's Planet Care Upset destroys odors on contact and absorbs mess in one quick step. Non-toxic and environmentally friendly, Upset provides fast and complete clean-up of vomit, bodily fluids, blood, and wet garbage....
Floor Strippers
Floor strippers from Arrow effectively dissolve the existing floor finish, removing buildup without harming the flooring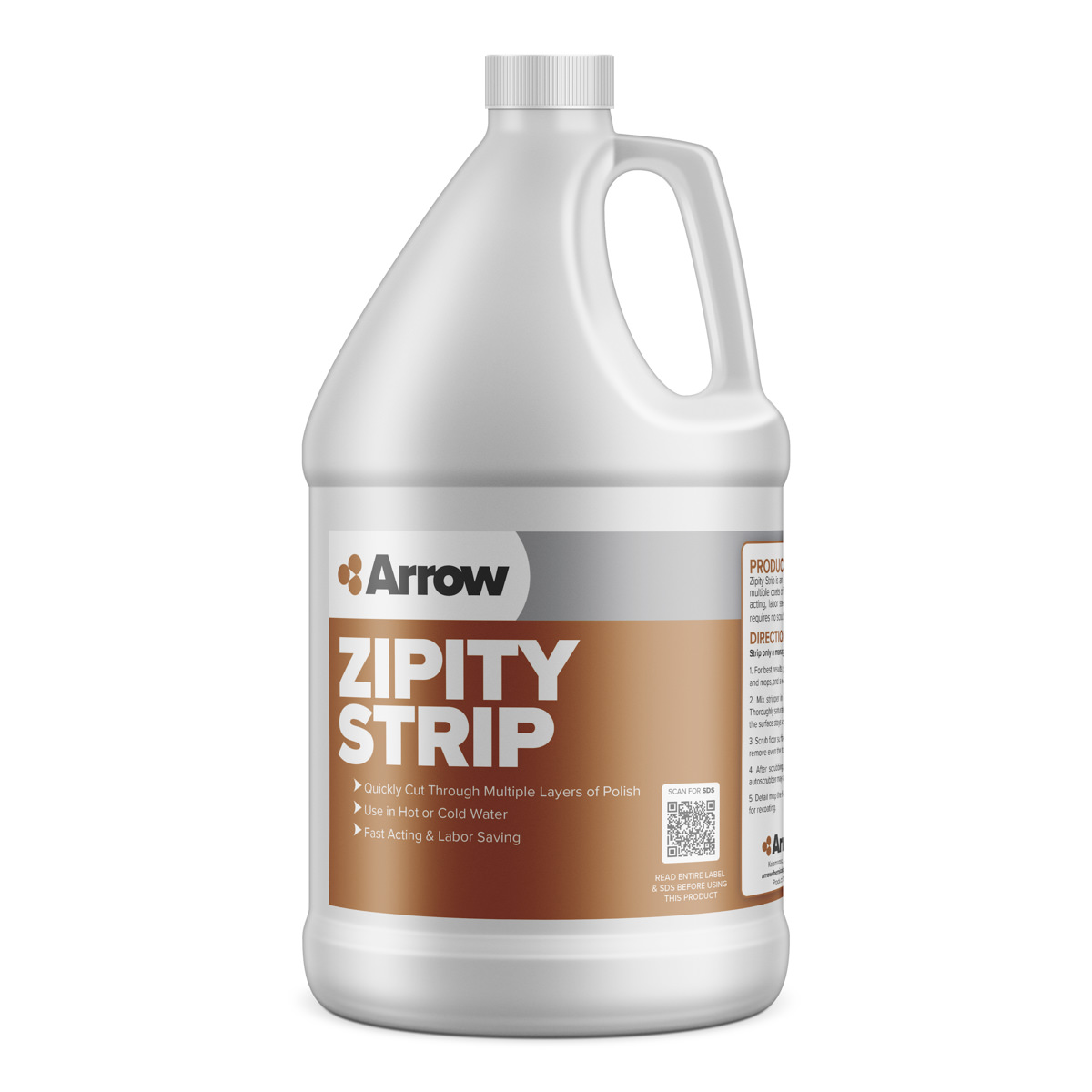 Arrow 313 ZIPITY STRIP Zipity Strip from Arrow uses a powerful formula to quickly strip multiple coats of burnished finish from resilient tile floors. The fast acting, labor saving solution works with hot or cold water and usually requires no scrubbing, reducing the...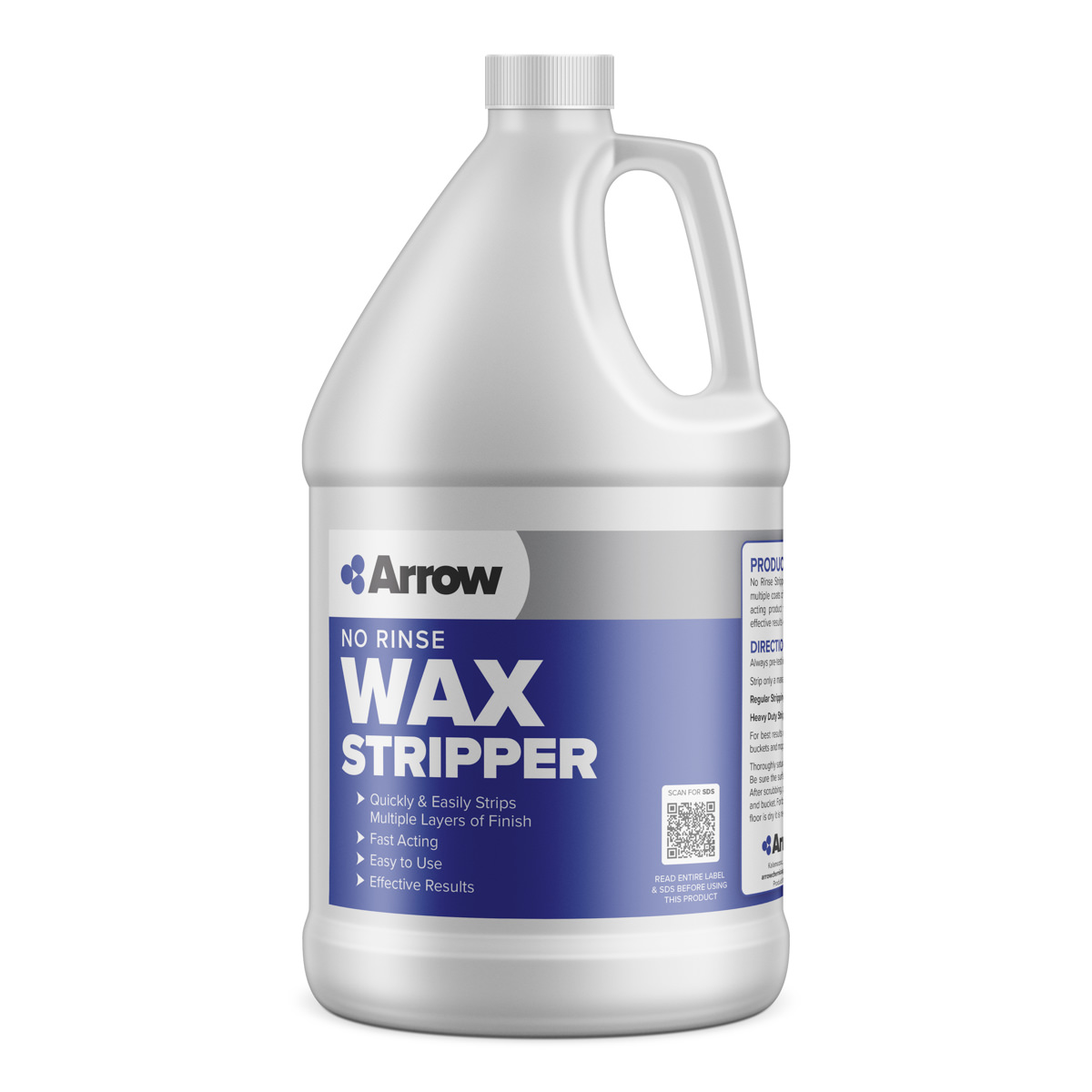 Arrow 312 NO RINSEWAX STRIPPER Arrow's No Rinse Wax Stripper uses a powerful formula to cut through layers of old finish in minutes, reducing the labor time associated with conventional stripping products. Effective on various floor finishes including acrylic, metal...
Powdered Floor Cleaners
Removes dirt and grime from garage and shop floors without a residue with Arrow's powdered floor cleaners.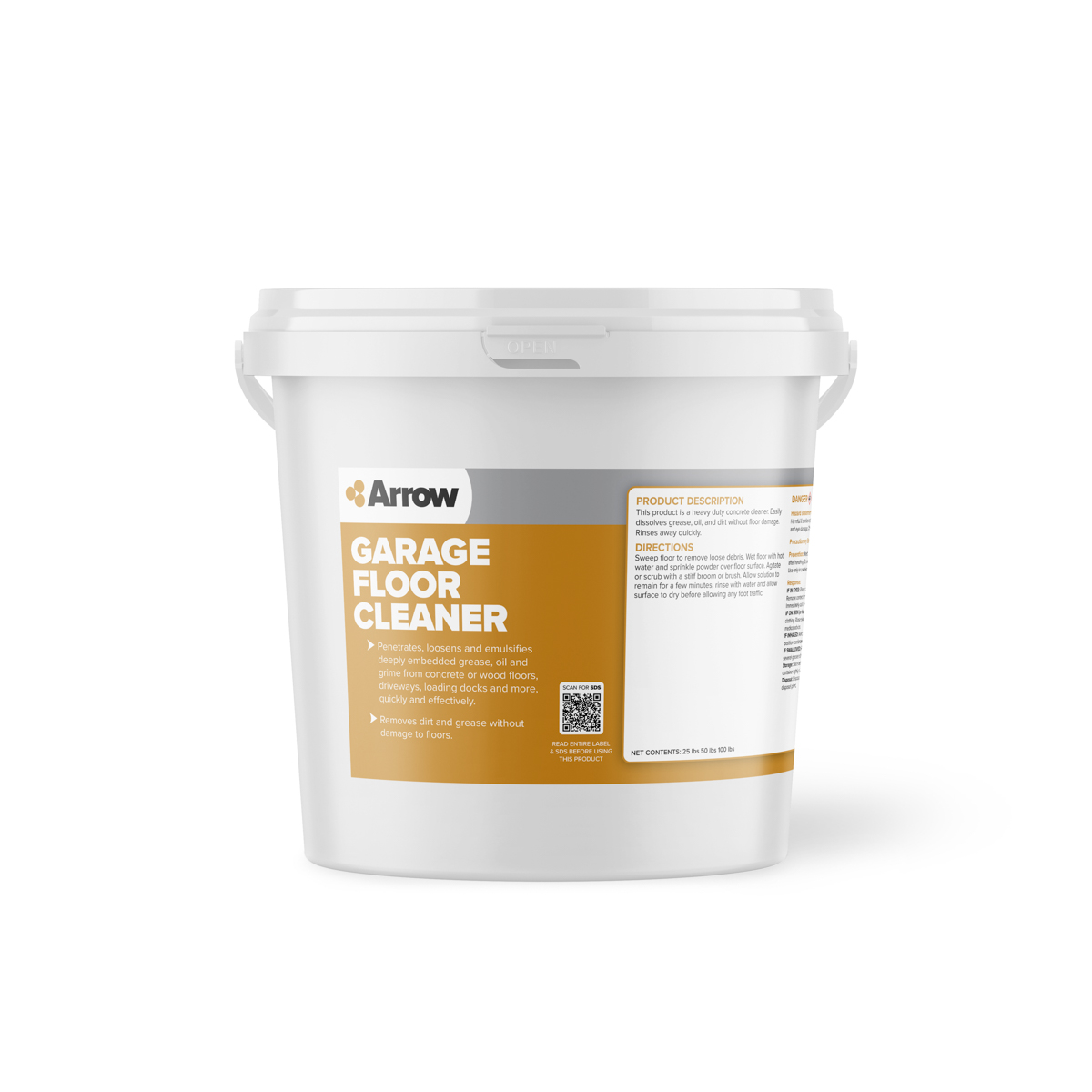 Arrow 226 garage floor cleaner Arrow's Garage Floor Cleaner easily dissolves grease, oil, and dirt and rinses away quickly with no floor damage. The heavy-duty formula contains caustic soda for extra cleaning power, but the pine scent leaves a clean, fresh smell for...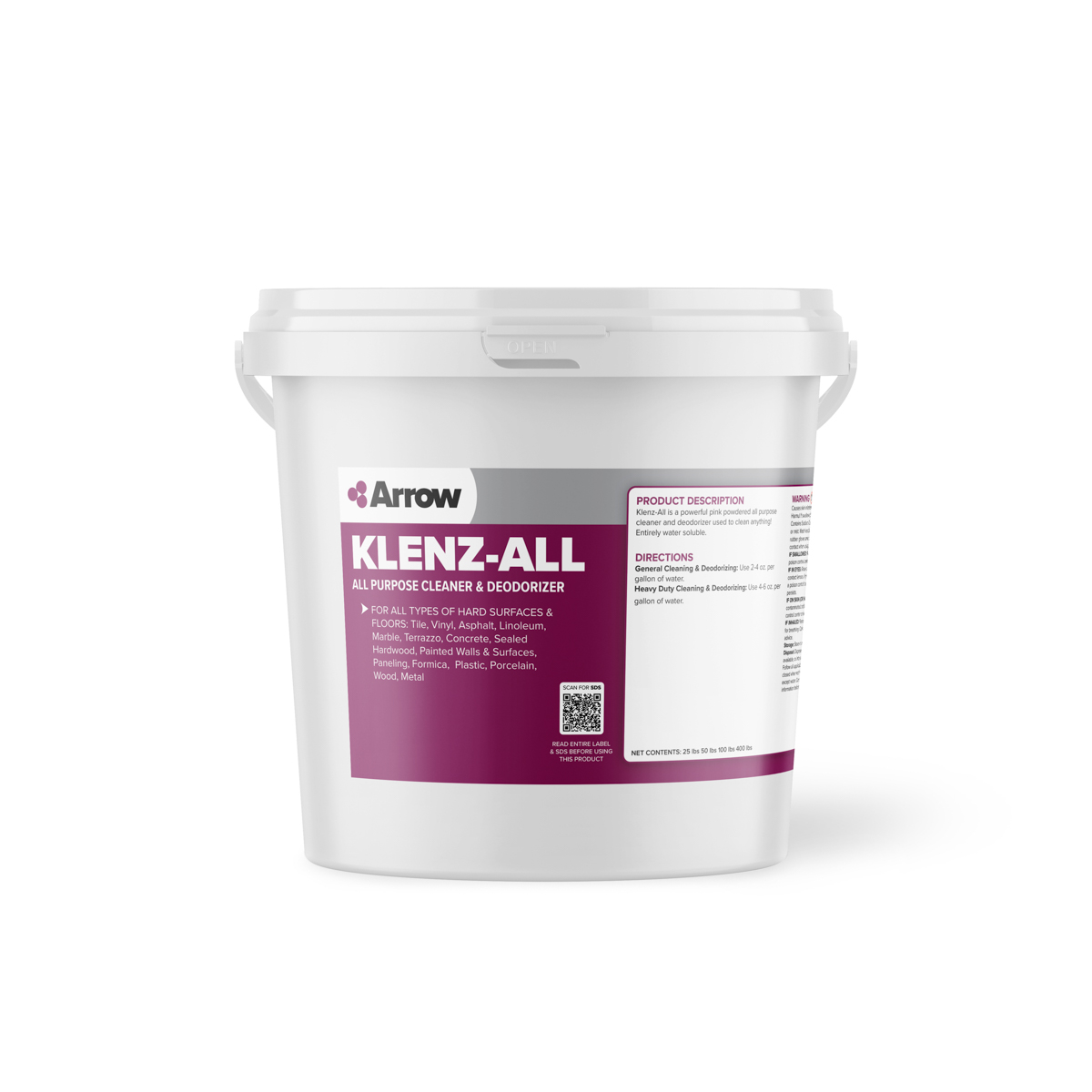 Arrow 210 KLENZ-ALL All purpose cleaner & deodorizer Klenz-All is a powerful, powdered, all-purpose cleaner safe for hard surfaces and floors. You supply the water, making this product economical as well as versatile. Get the results you need with 2-4 oz per...
Specialty Sealers
Arrow's specialty sealers deliver gloss and protection with ease. Lay it and leave it!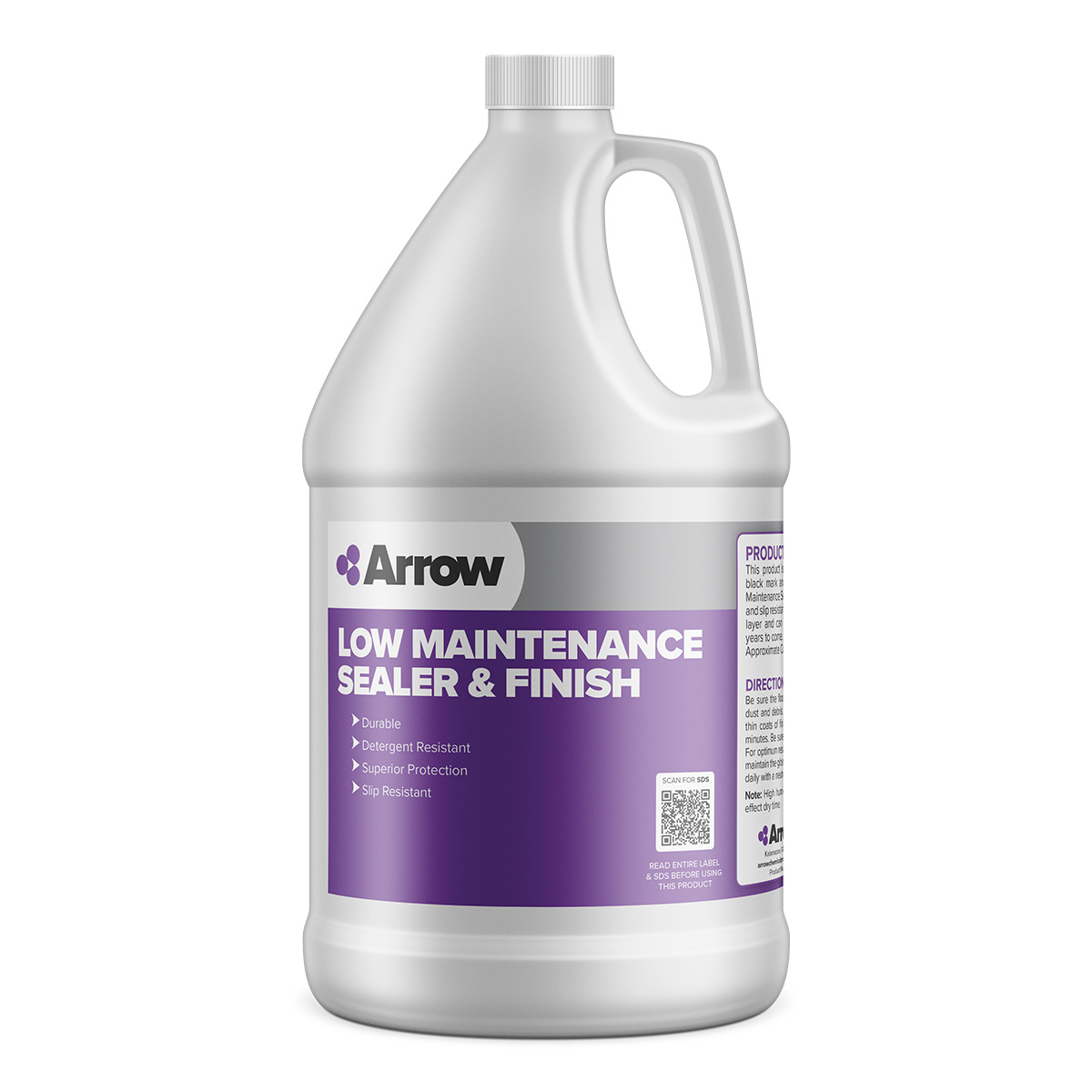 Arrow 278 LOW MAINTENANCE SEALER & FINISH If you need an easy-to-use solution for a glossy floor finish,Arrow's Low Maintenance Sealer & Finish will getresults! Our solution is black mark and detergent resistantand quick drying with superior leveling...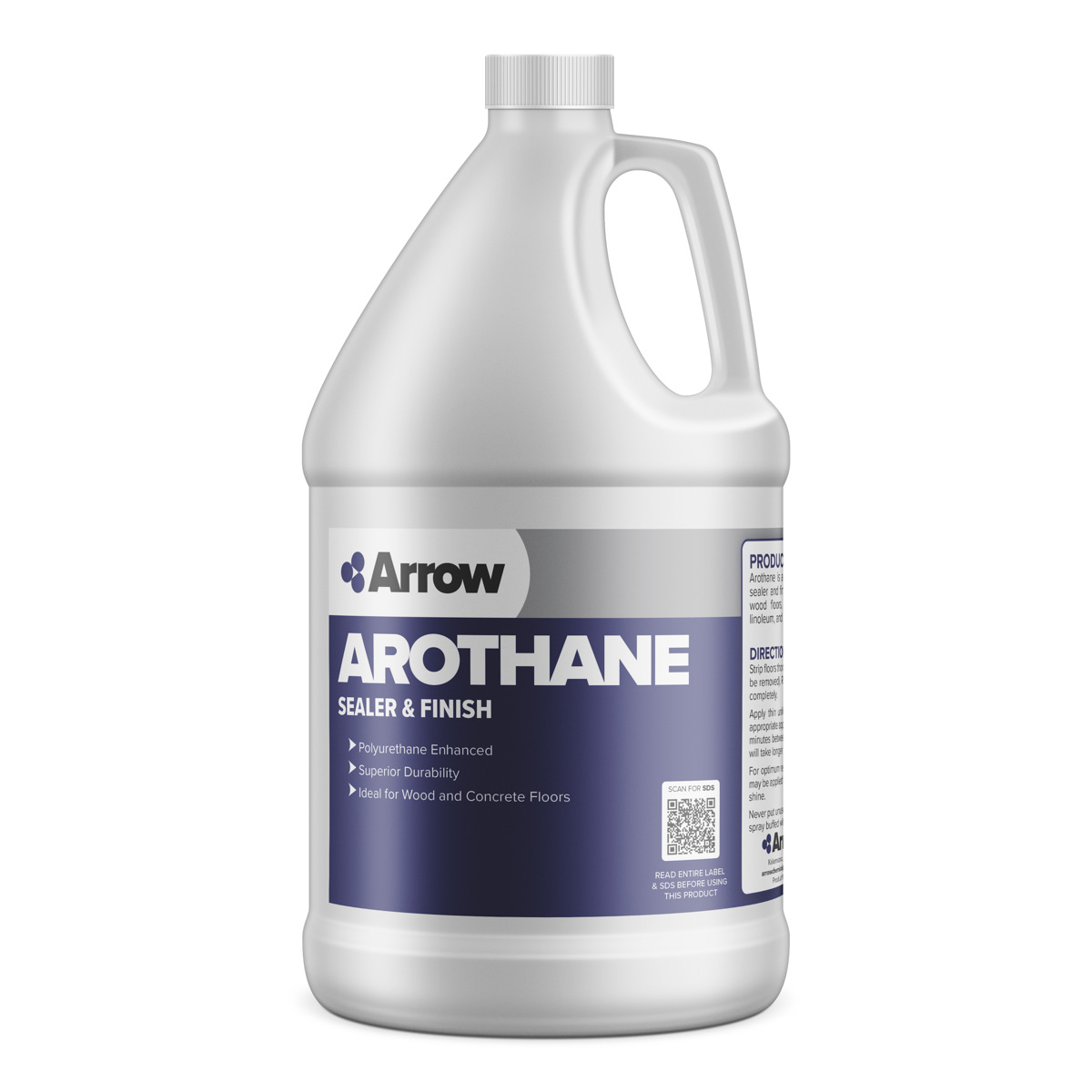 Arrow 300 AROTHANE SEALER & FINISH Arothane Sealer & Finish from Arrow is a polyurethane and acrylic emulsion blend that delivers a superior gloss and extra durable protection. The formulation provides outstanding results with non-buffed as well as high speed...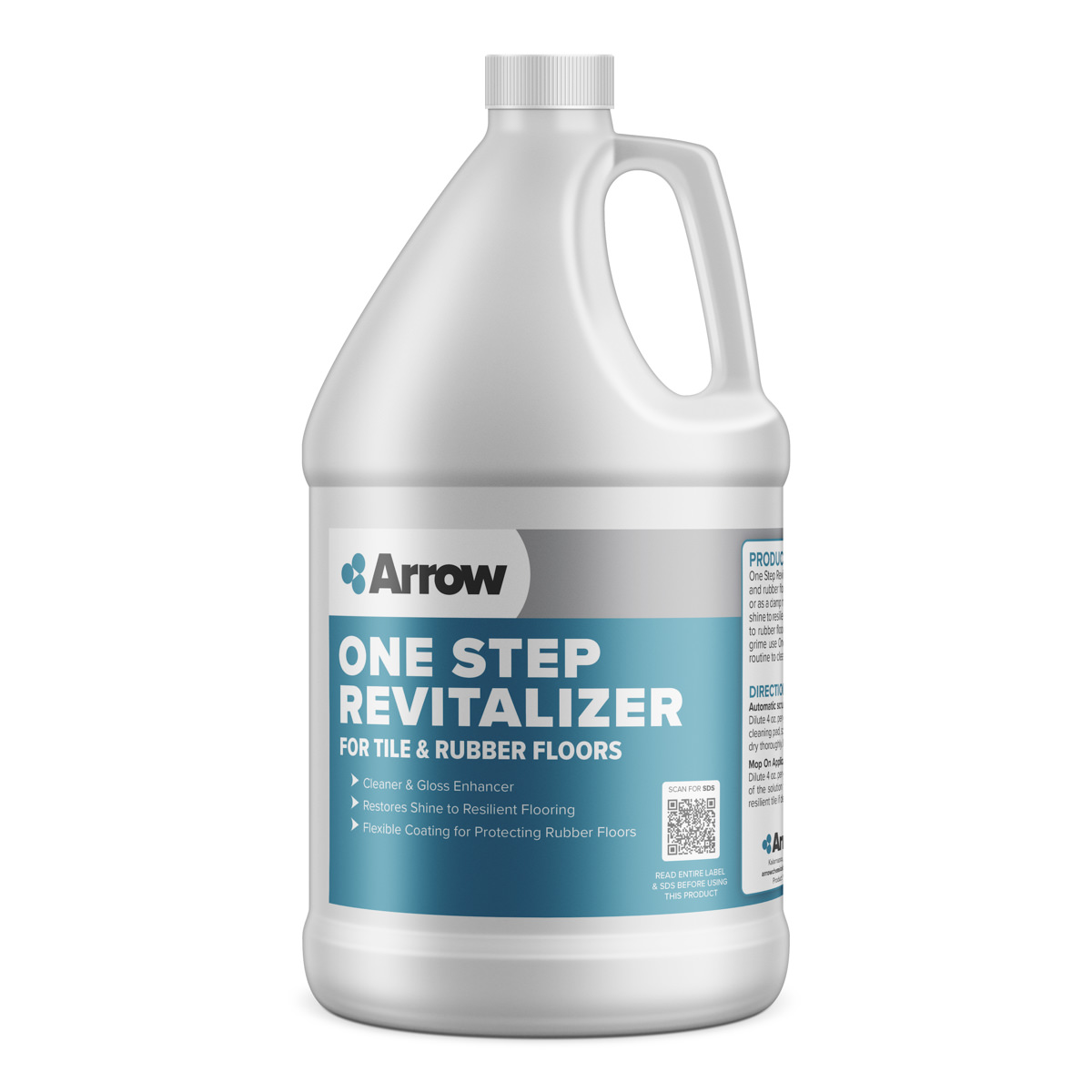 Arrow 304 ONE STEP REVITALIZER For tile &rubber floors Arrow's One Step Revitalizer is a concentrated, cleaner and gloss enhancer, suitable for use in an autoscrubber or with a damp mop. One Step Revitalizer seals and protects rubber floors and gets exceptional...
Sweeping Compound
Get dust-free floor cleaning and non-messy disposal with sweeping compounds from Arrow.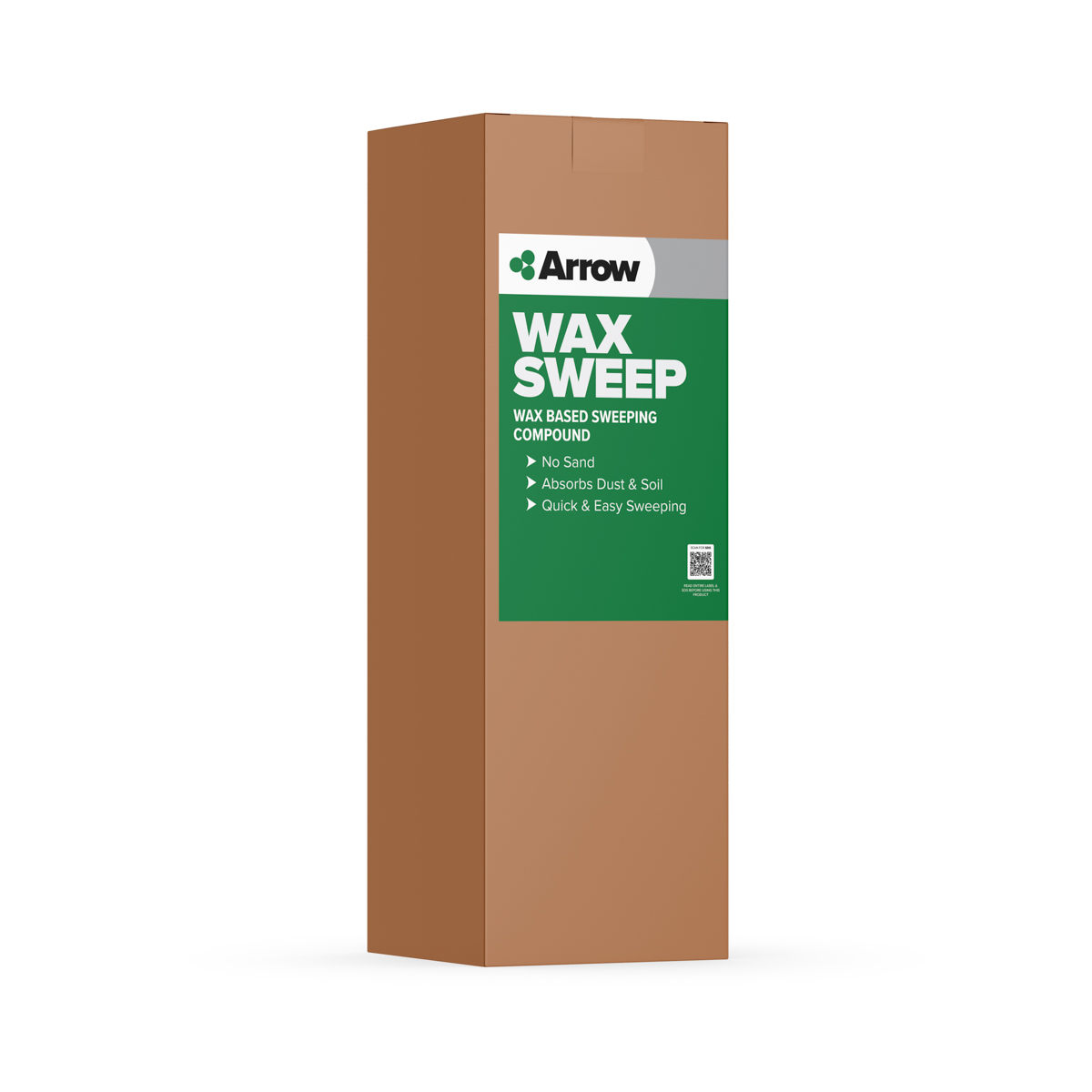 Arrow 185 Wax Sweep wax based sweeping compound Wax Sweep from Arrow uses a unique wax formulation to coat the compound's wood fibers for maximum absorption of dust and soil. Safe to use on all floor types, Wax Sweep is designed and recommended composition tile.Ideal...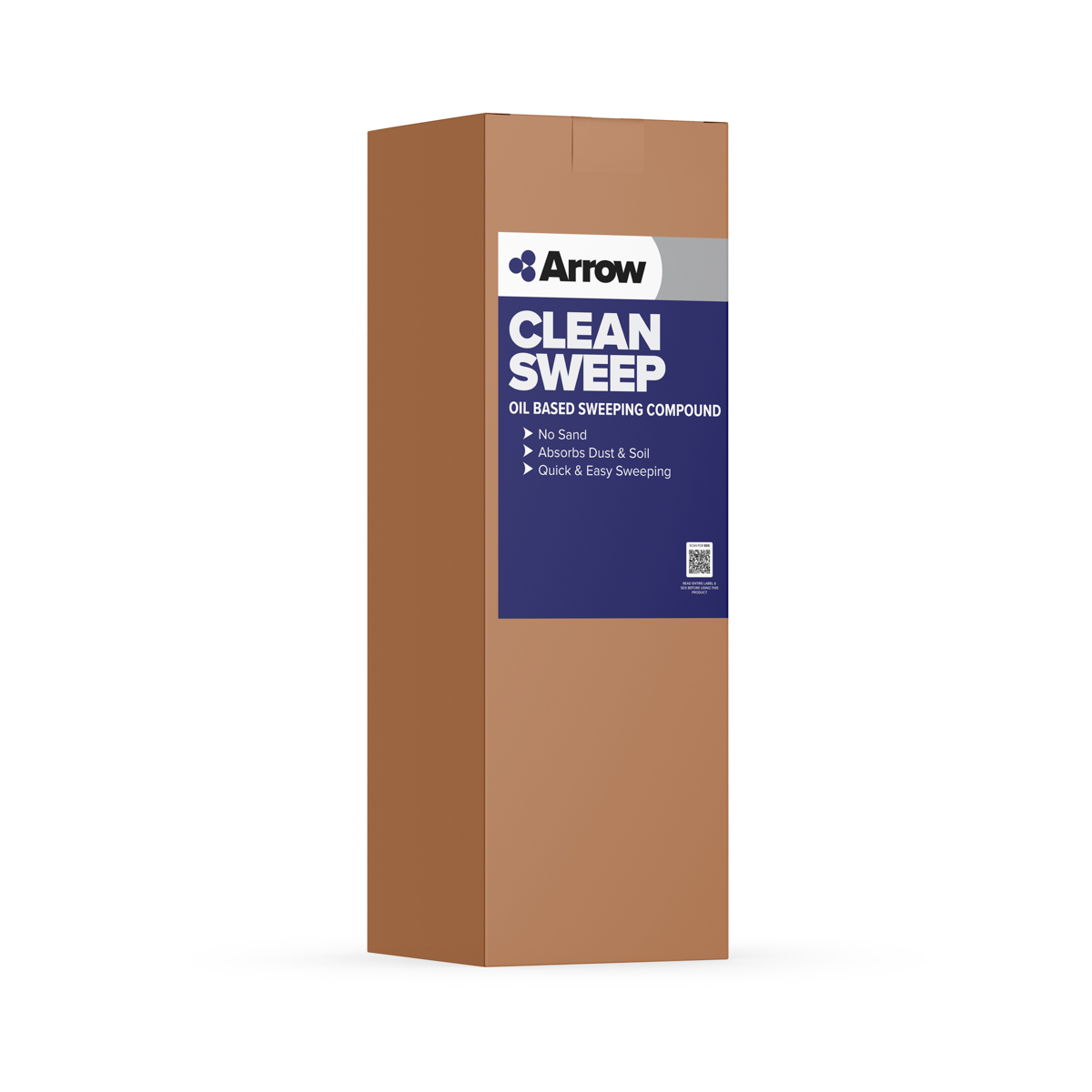 Arrow 175 Clean Sweep oil based sweeping compound Arrow's Clean Sweep, made from a uniform northern wood fiber compounded with A-1 grade paraffin oil, is ideal for use on unwaxed floors. The sweeping compound leaves no grit behind on wood, concrete, or cement...