Industrial
Industrial facilities present unique cleaning challenges with large teams, heavy machinery, deliveries, and multiple product shifts. Cleanliness signals success to staff and customers, but also helps your team be more productive, organized, and safe.
An effective industrial cleaning plan incorporates the following considerations:
Product, Equipment, Process
Use the appropriate equipment, cleaning solutions and cleaning procedure for the area
Focus Areas to Clean
Equipment, high-touch areas, carpets, windows, glass, dock, exhaust systems, changing areas, breakrooms, kitchen areas, and restrooms are primary areas to clean
Trained Staff
Prepare cleaning teams with training about cleaning, disinfecting, and sanitizing an industrial building.
Display cleaning guidelines and best practices for safe use of cleaning solutions and equipment
Align cleaning frequency to maximize hygiene
High-touch surfaces should be cleaned plus disinfected on a frequent and regular daily schedule
when visibly dirty, and when new patients enter an area.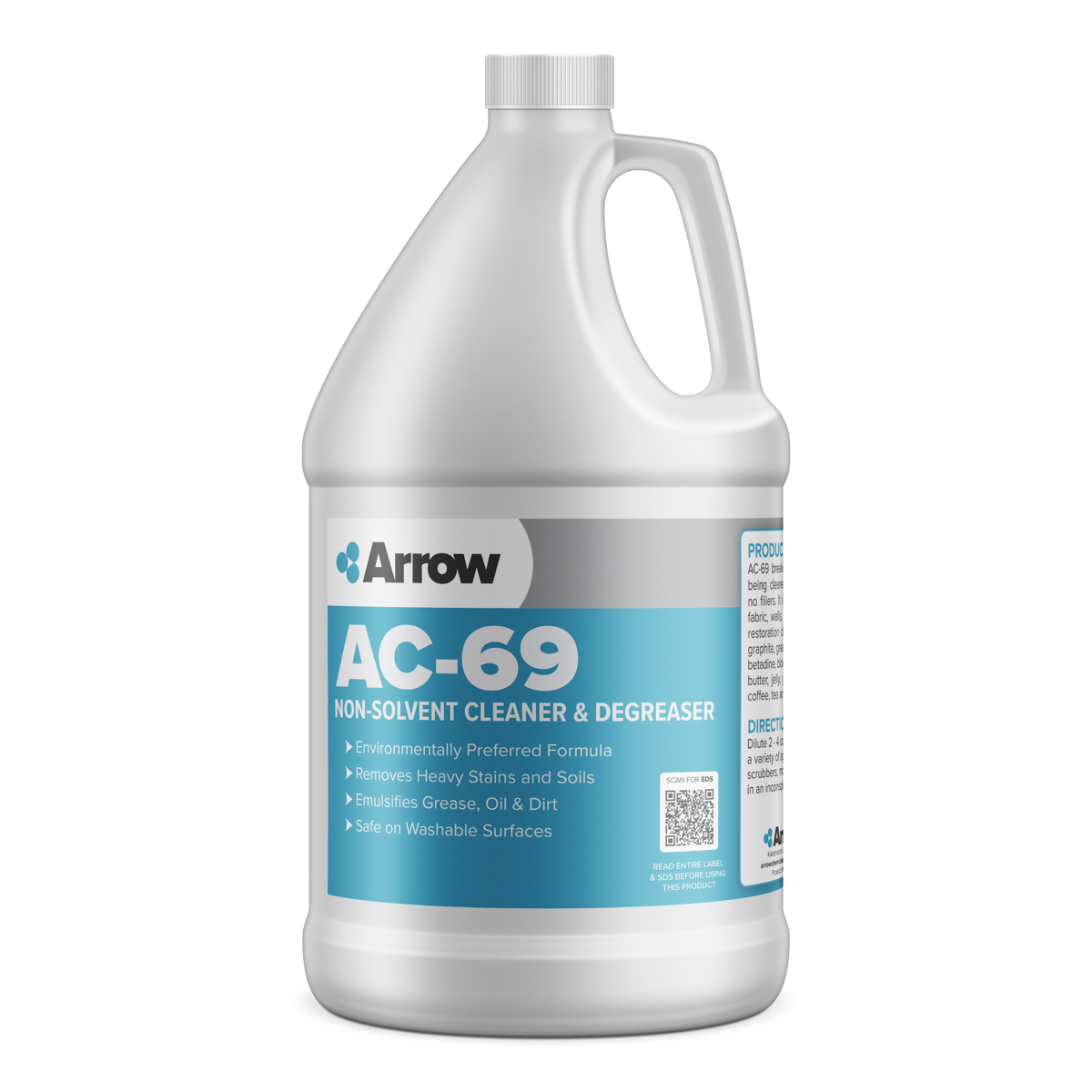 Arrow 269 AC-69 Non-Solvent Cleaner & Degreaser AC-69 from Arrow is the superior non-solvent cleaner in the SaferChoice* label. The liquid cleaner breaks the bond between the dirt and the surface without solvents, butyls, phosphates, caustics, acids, or...