Hand and Body Cleaners
Clean and protect skin with Arrow's hand and body cleaners. You'll find formulas designed to meet the needs of your workplace or your customers, with ingredients designed for safe and effective hand and body care.
800 ML Boxless Bag Refills
Arrow formulated bag-in-box hand soaps to easily dispense an effective cleaning solution for light to medium soil and dirt.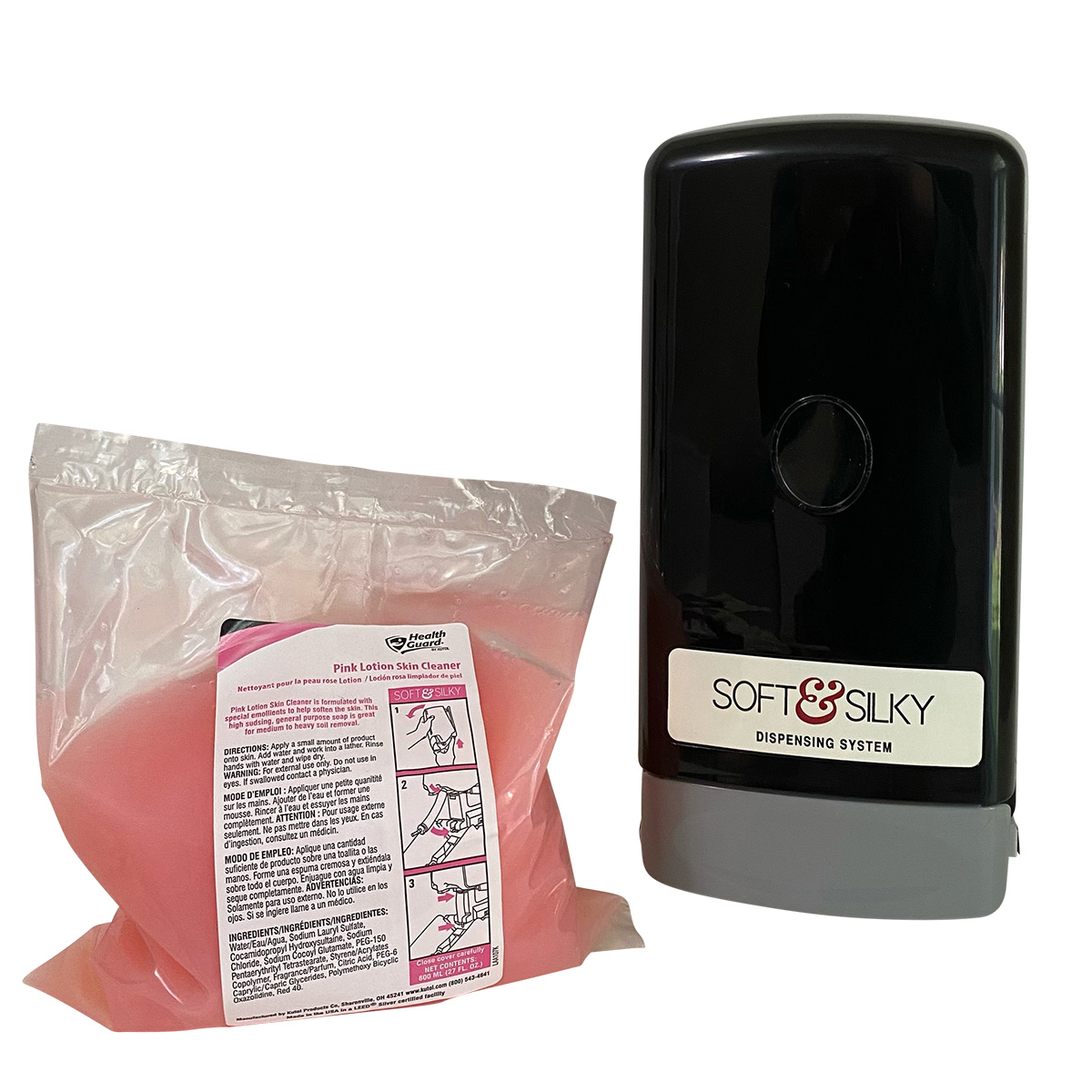 Arrow 352 Aro-Soft Premium Lotion Soap AroSoft Premium Lotion Soap from Arrow is a high sudsing, general purpose lotion soap formulated with emollients to help soften the skin. The thick pearlized pink hand soap effectively removes grease and grime from hands....
Bulk Dispenser Soaps
Arrow's assortment of bulk dispenser soaps works effectively in a variety of bulk fill dispensers with solutions for several industries.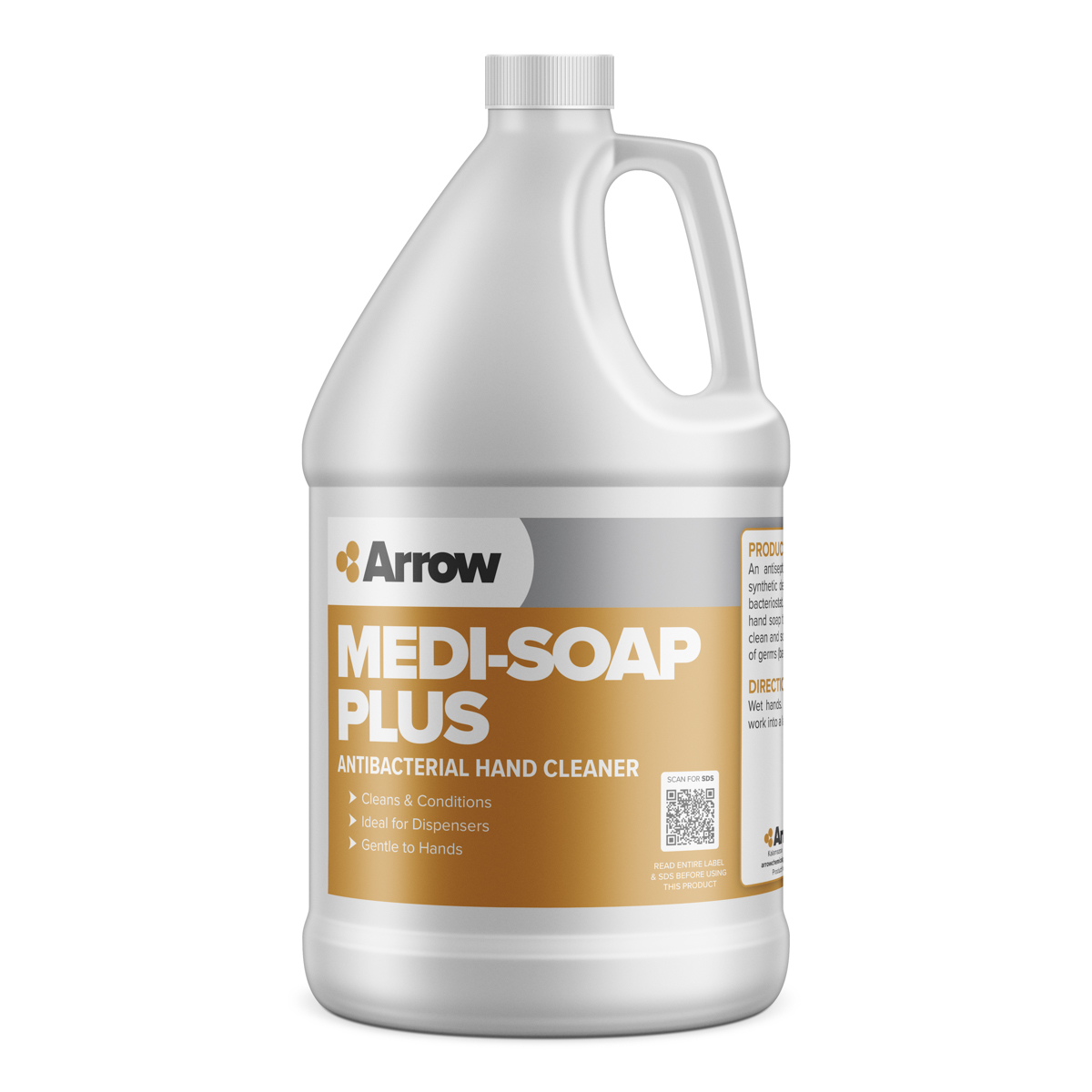 Arrow 366 Medi-Soap Plus antibacterial hand cleaner Medi-Soap Plus from Arrow is an antiseptic hand cleaner formulated with mild synthetic detergents and PCMX (parachlorometaxylenol), an effective bacteriostat. For a gentle cleanse that leaves hands germ free, use...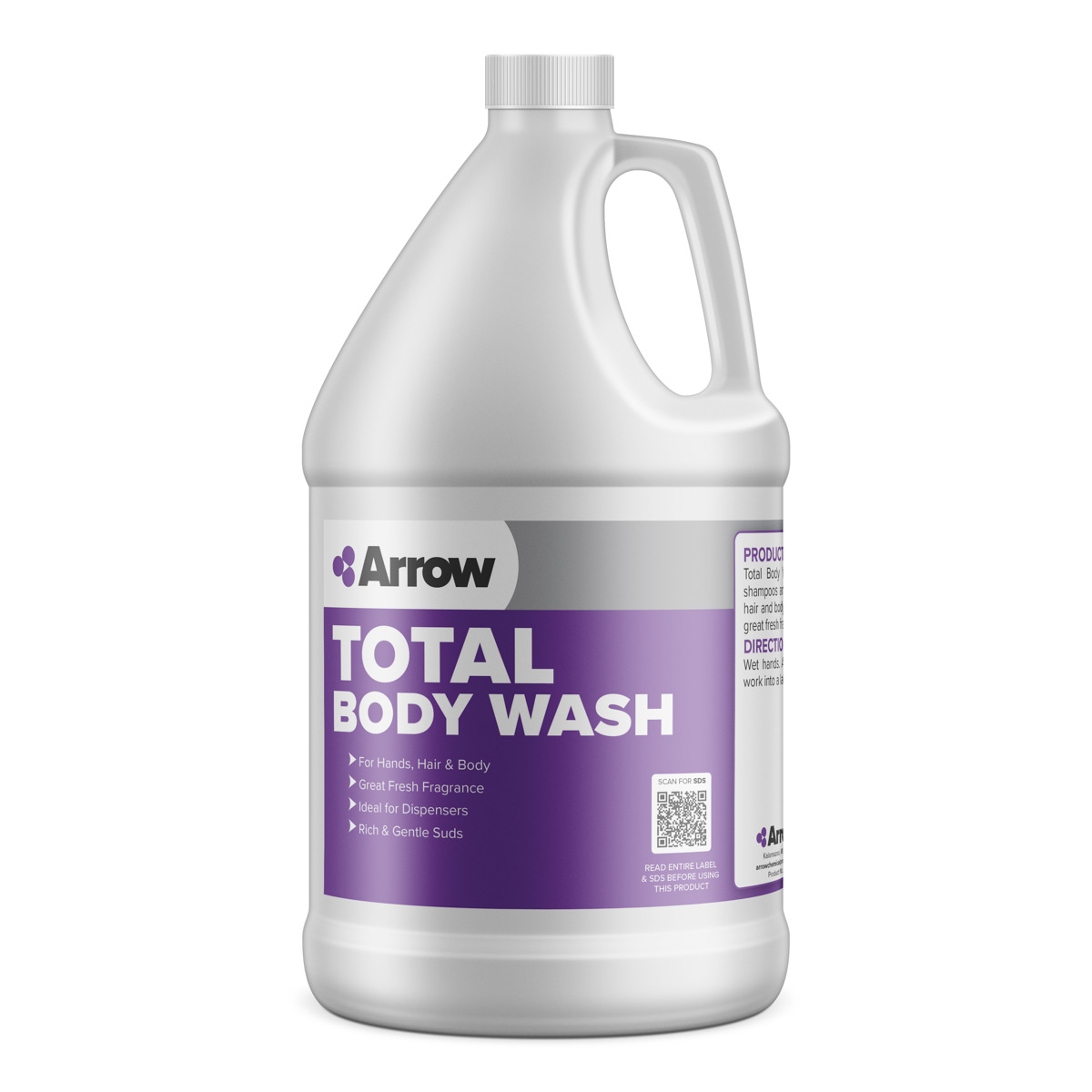 Arrow 367 Total Body Wash Total Body Wash from Arrow delivers a perfect blend of cleaner, shampoo and conditioner designed to leave hair and body luxuriously clean. Formulated with a fresh fragrance and pH balanced to minimize drying. Ideal for dispenser use in...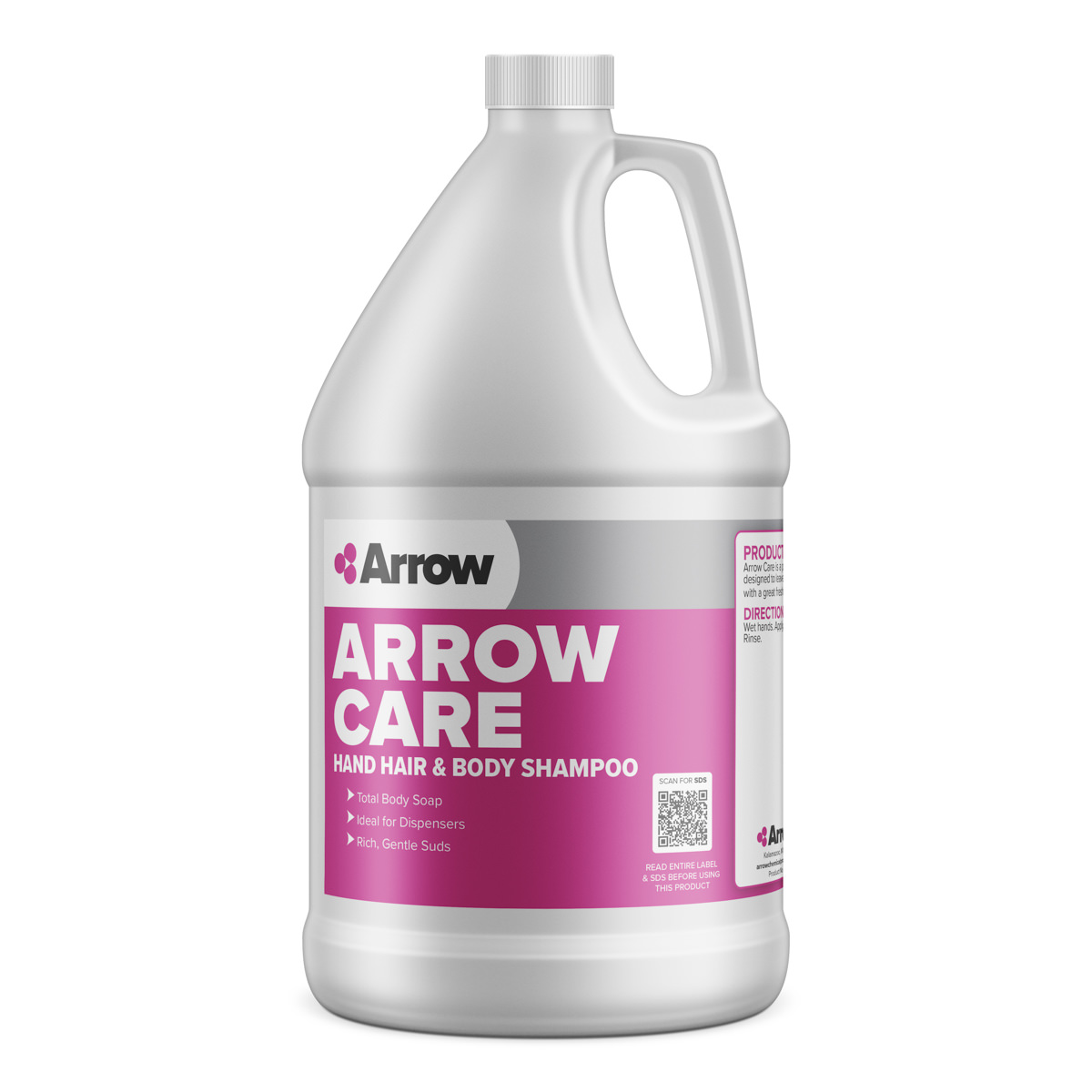 Arrow 364 Arrow care Hand, HAIR & BODY SHAMPOO Arrow Care is an all-purpose hand, hair and body shampoo that's ideal for shower areas, locker rooms, and bathing facilities in health clubs, educational, nursing homes, hospitality, and health care facilities....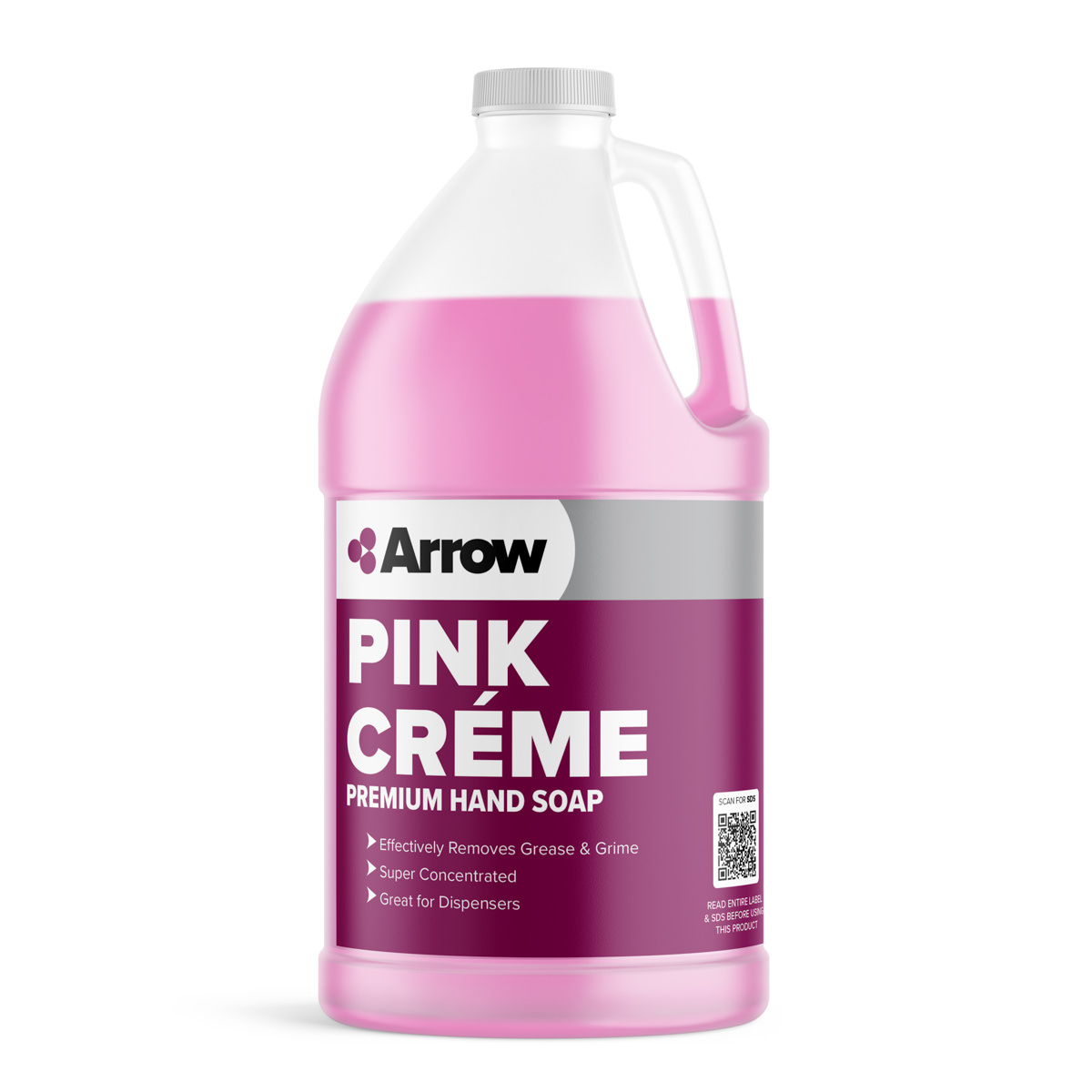 Arrow 363 Pink CrÉme PREMIUM Hand Soap Arrow's Pink Créme Hand Soap is a premium, pH-balanced, high-sudsing hand and body cleaner made from mild synthetic detergents. Pleasantly scented, it quickly removes dirt and grease and leaves the skin fresh, clean and...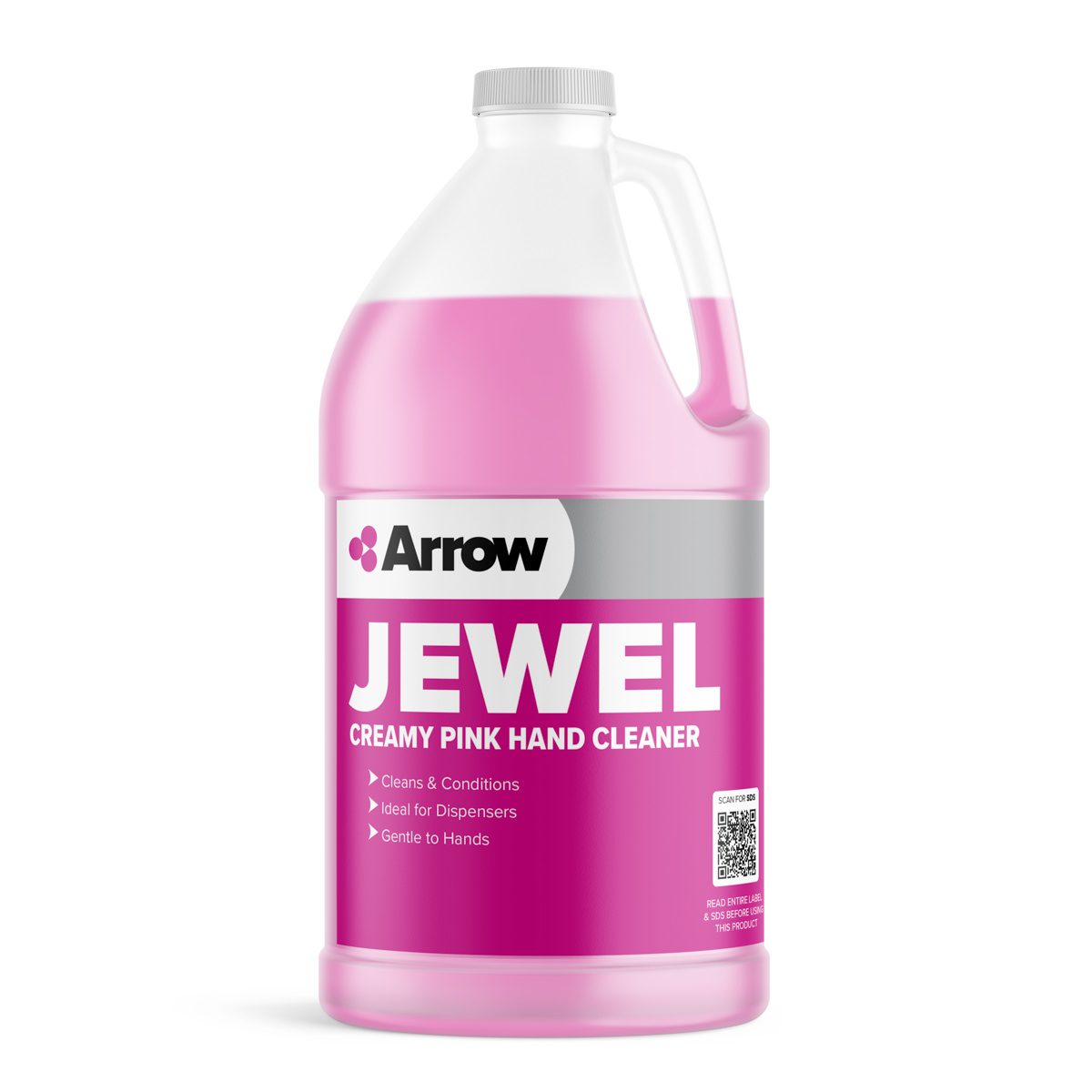 Arrow 362 Jewel Creamy Pink Hand Cleaner Jewel Creamy Pink Hand Cleaner from Arrow is an economical, pH-balanced solution formulated with mild synthetic cleaners. Ideal for dispenser use, Jewel quickly removes dirt and grime while leaving hands fresh and clean. Use in...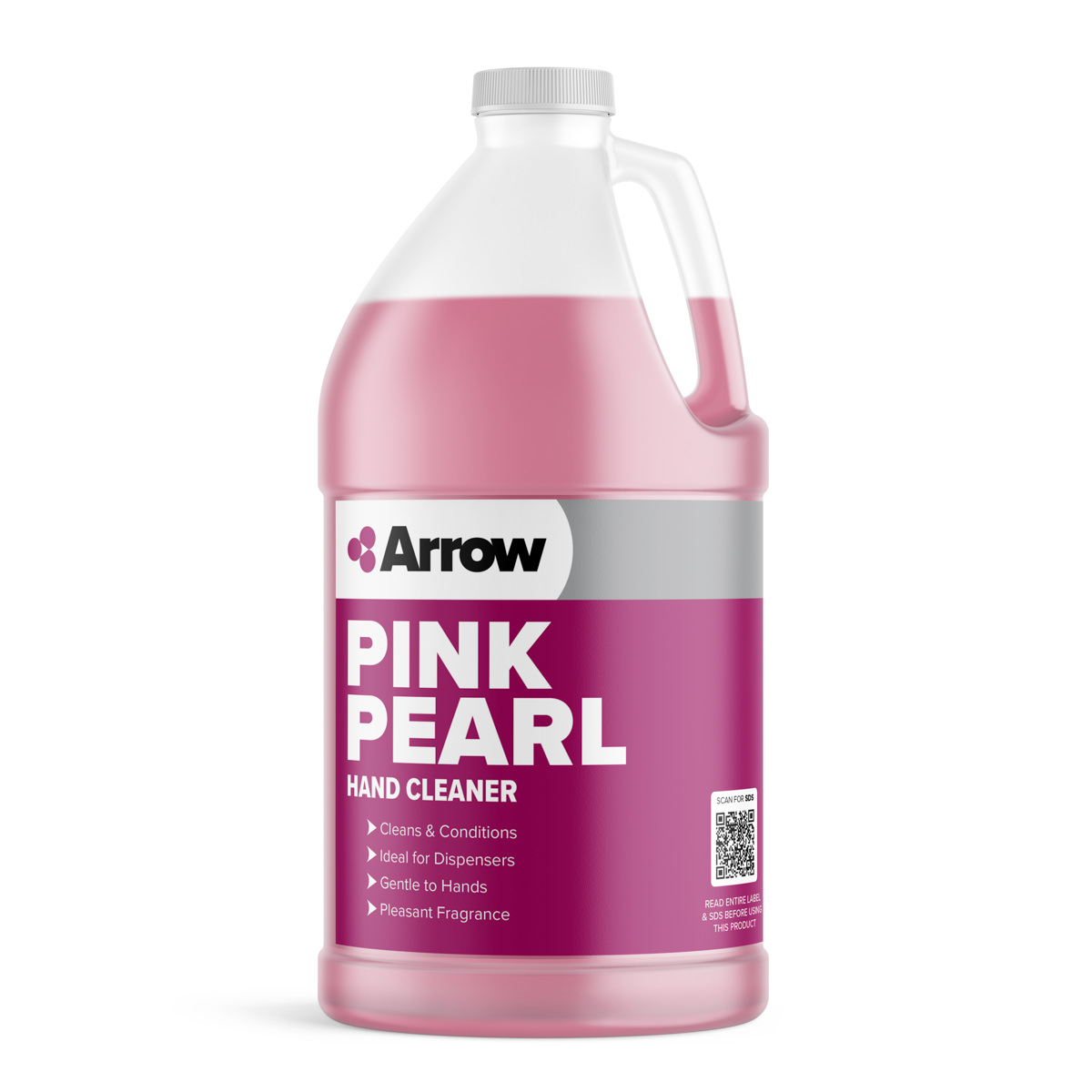 Arrow 361 Pink Pearl Hand Cleaner Arrow's Pink Pearl Hand Soap is a concentrated, high sudsing hand and body cleaner formulated with mild synthetic detergents for use at the sink or in the shower. Pleasantly scented and pH-balanced, Pink Pearl Hand Soap quickly...
Foaming Hand Soaps
Use Arrow's Foaming Hand Soaps and dispenser systems to gently cleanse light to medium dirt and grime in a variety of settings.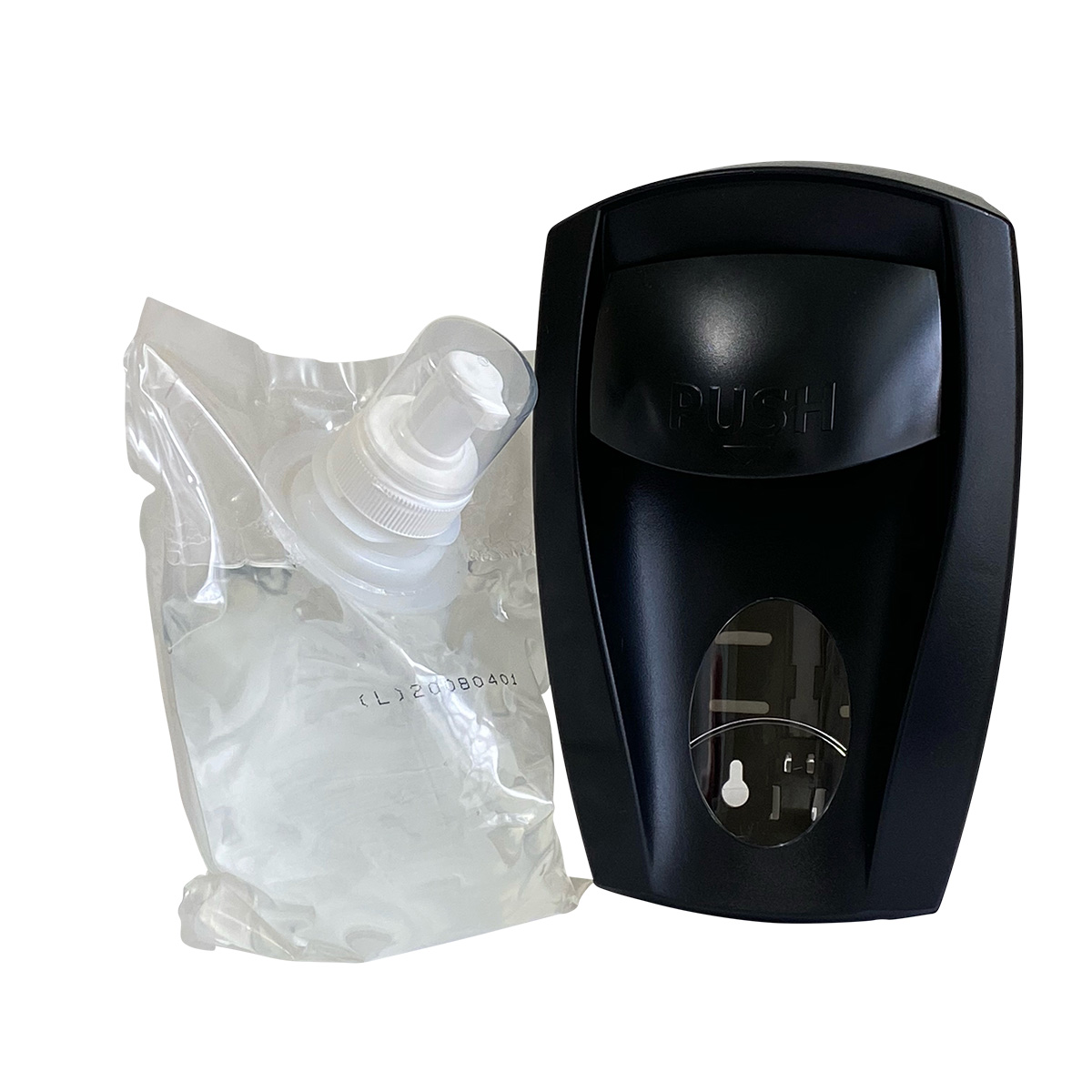 Arrow 355 Foaming Instant Hand Sanitizer No soap? No water? No problem! Arrow's Foaming Instant Hand Sanitizer kills 99.9% of common germs in 15 seconds or less. Fortified with aloe vera, vitamin E, and moisturizers to help nourish skin, this no alcohol hand sanitizer...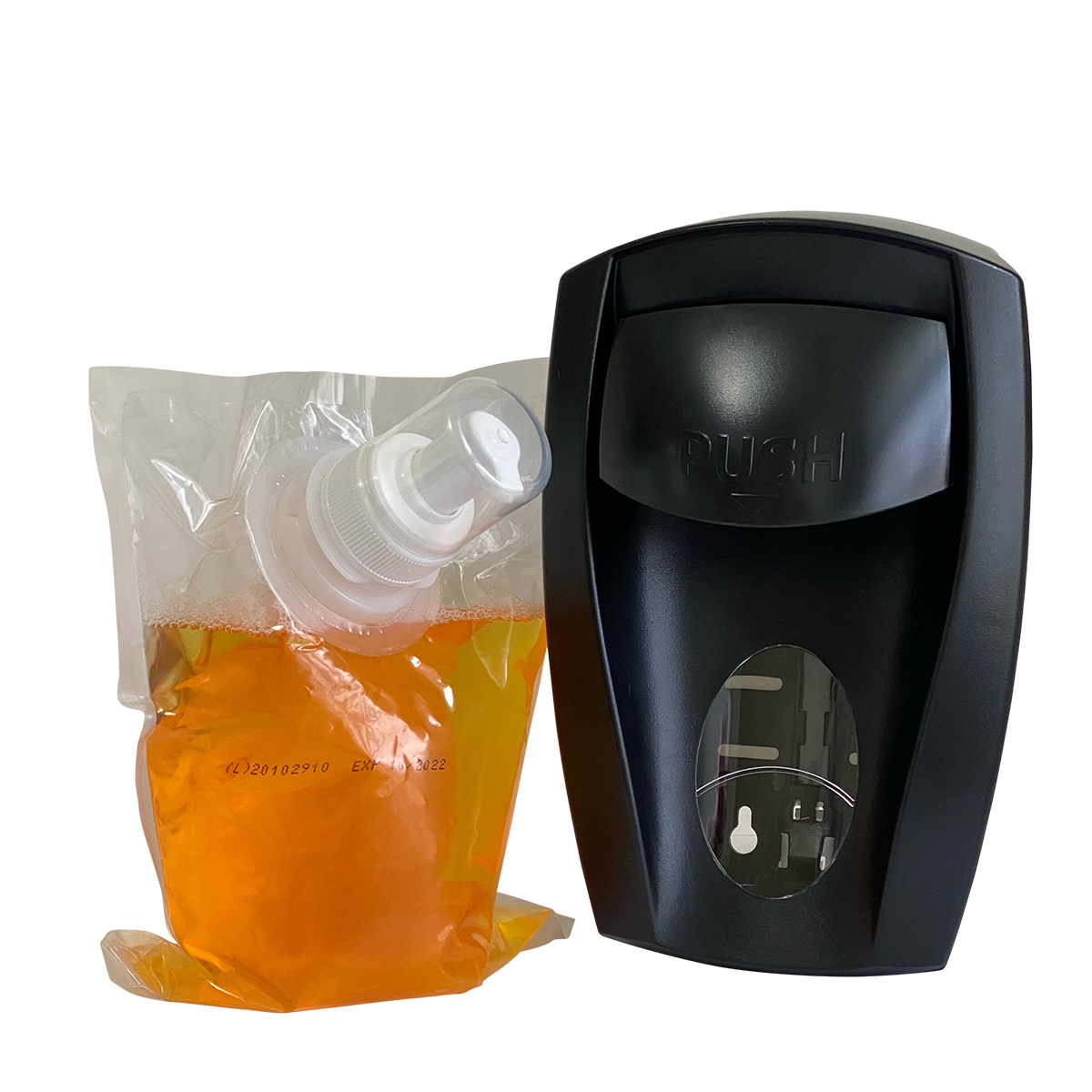 Arrow 354 Foaming Antibacterial Hand Soap Foaming Antibacterial Hand Soap from Arrow kills 99.99% of common germs that can cause illness and contains aloe and vitamin E to help nourish skin. Rich, soft foam quickly cleans away light to medium soils and is ideal for...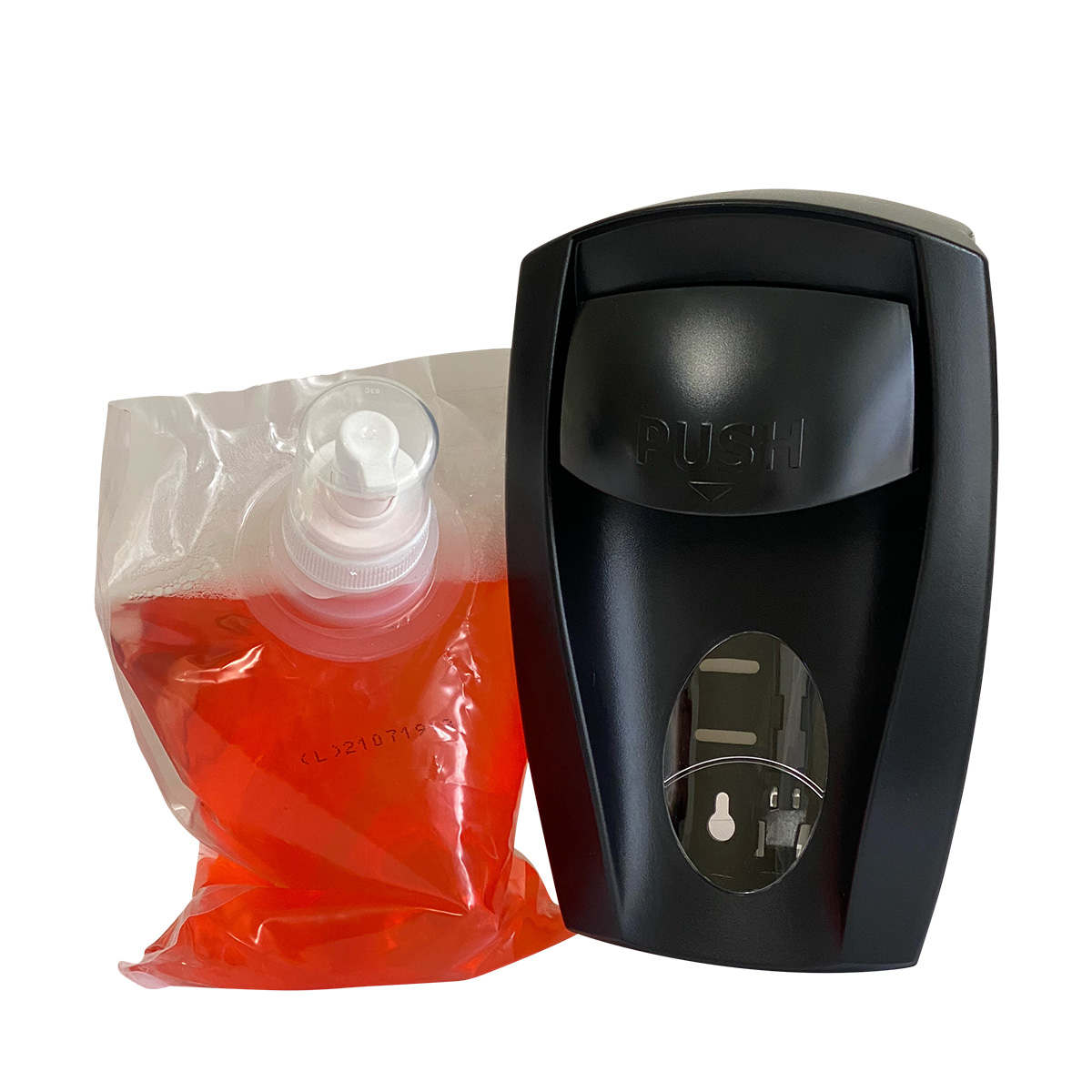 Arrow 353 Foamy Hand Soap Arrow's Planet Care Foamy Hand soap quickly cleanses light to medium soils with a rich foam containing aloe and vitamin E to help nourish the skin. Ideal for any environment and formulated with biodegradable ingredients gentle on the...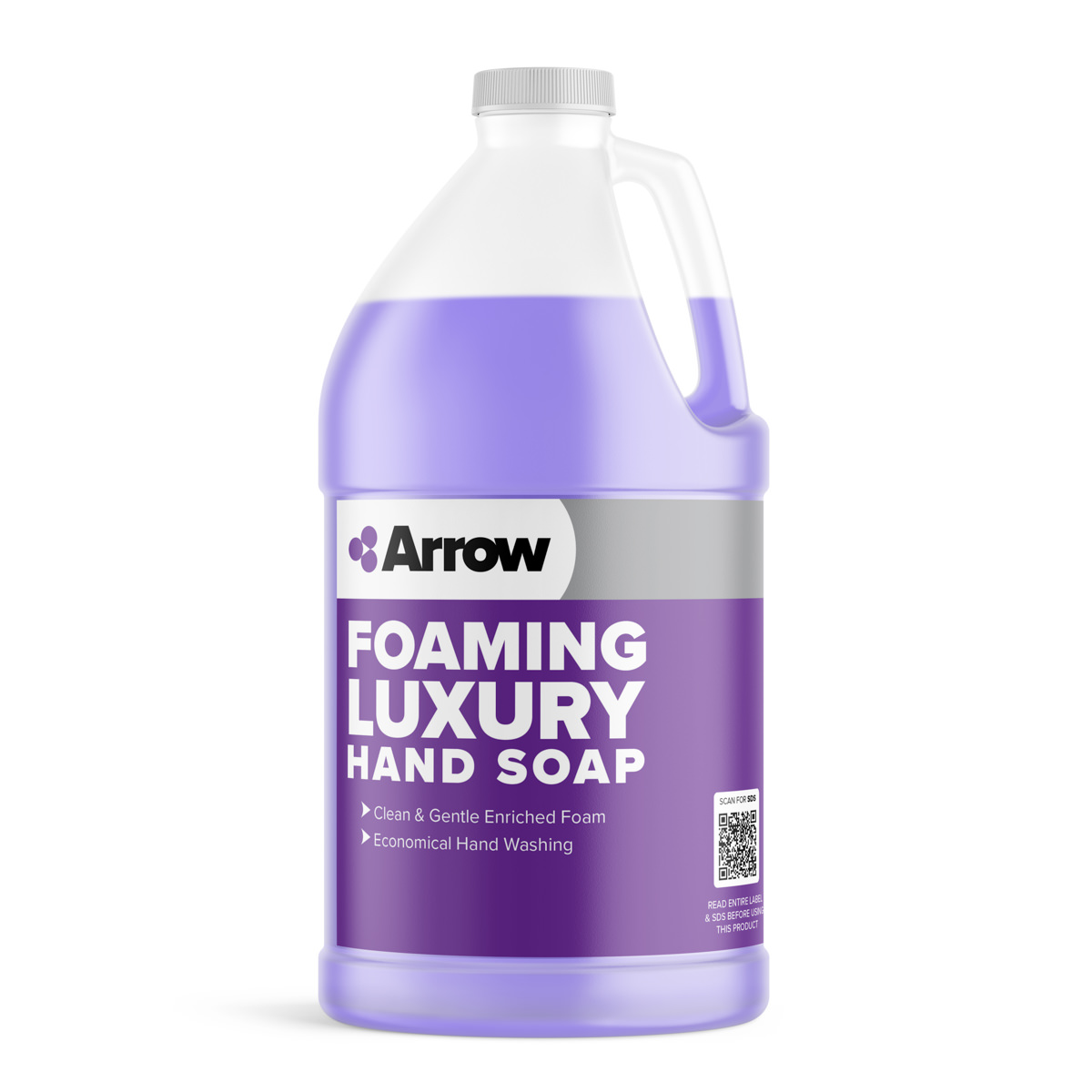 Arrow 369 Foaming Luxury Hand Soap With air infused into Arrow's Foaming Luxury Hand Soap as it's dispensed, the formula creates a rich, gentle, and luxurious lather. The economical system provides effective hand cleaning with a mild tropical fragrance. Ideal for...
Heavy Duty Hand Cleaners
Remove stains, grease and grime while leaving hands moisturized and soft with Arrow's heavy duty hand cleaners.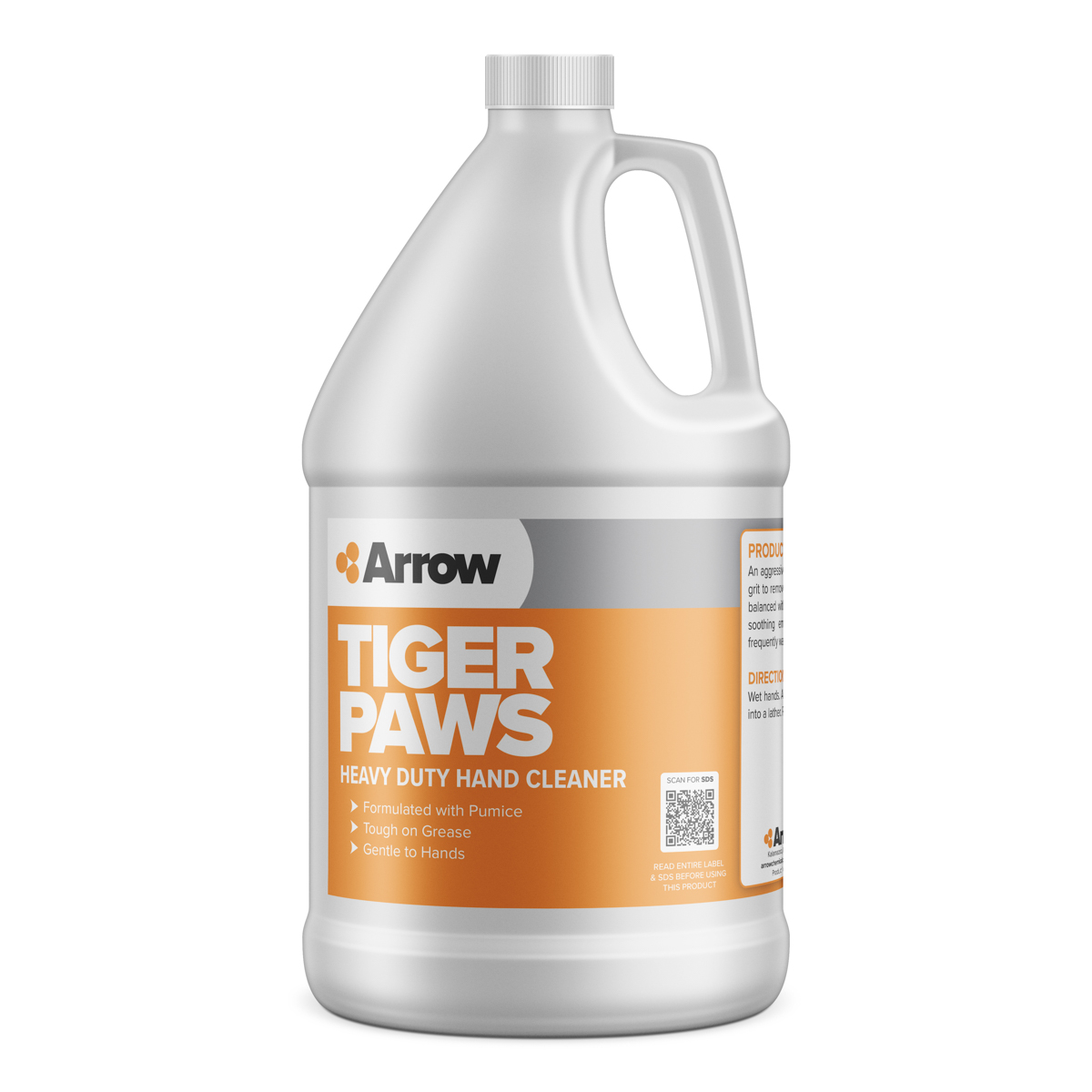 Arrow 368 Tiger Paws heavy duty hand cleaner Tiger Paws Heavy Duty Hand Cleaner from Arrow is an aggressive hand cleaner specifically formulated with grit to remove the most stubborn industrial soils. The solution is pH balanced with a pleasant citrus fragrance and...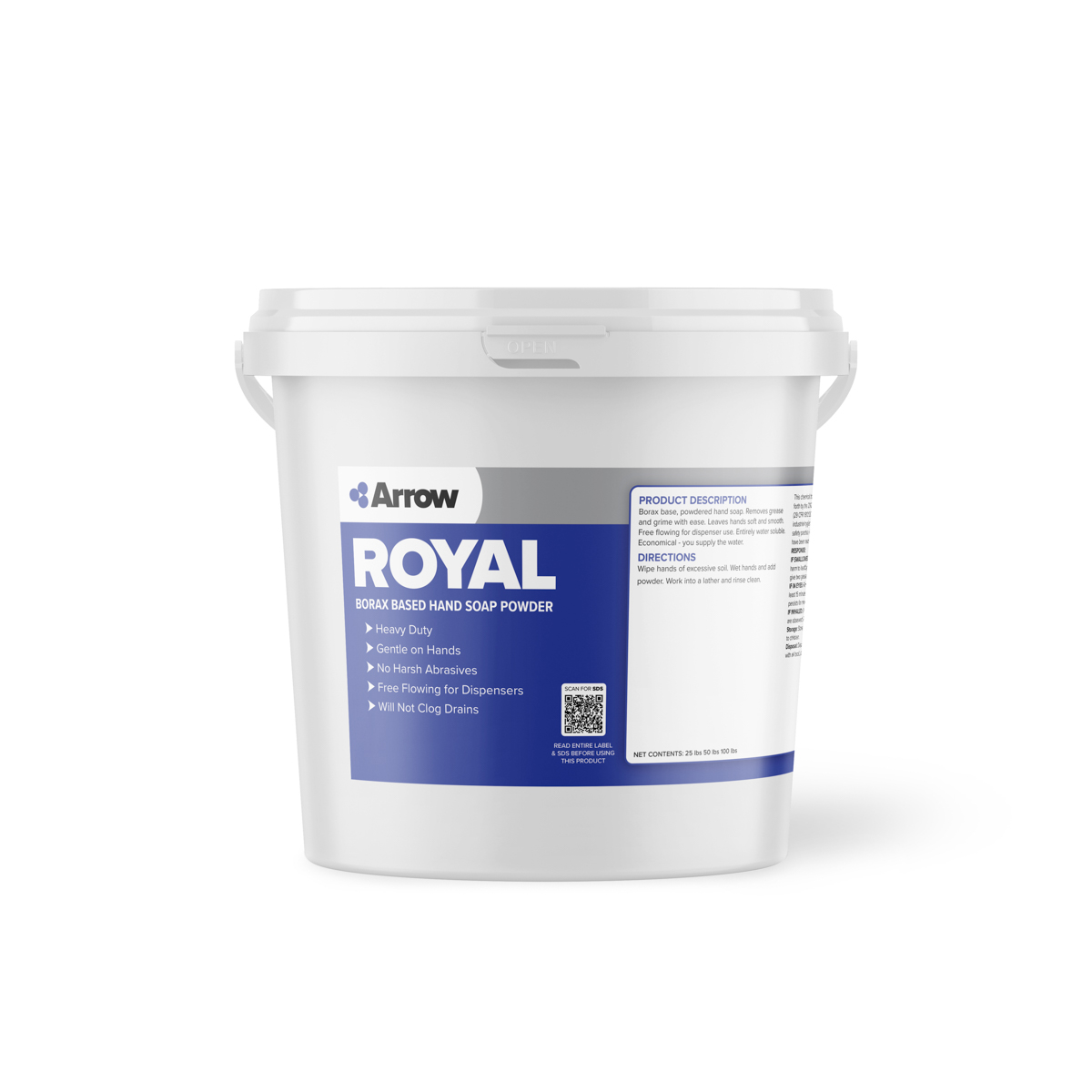 Arrow 320 Royal borax based hand soap powder Royal Borax Hand Soap from Arrow has an alkaline formula that sanitizes, removes stains, and defeats grease and grime with ease. The powder is free-flowing for dispenser use and when mixed with water, leaves hands soft and...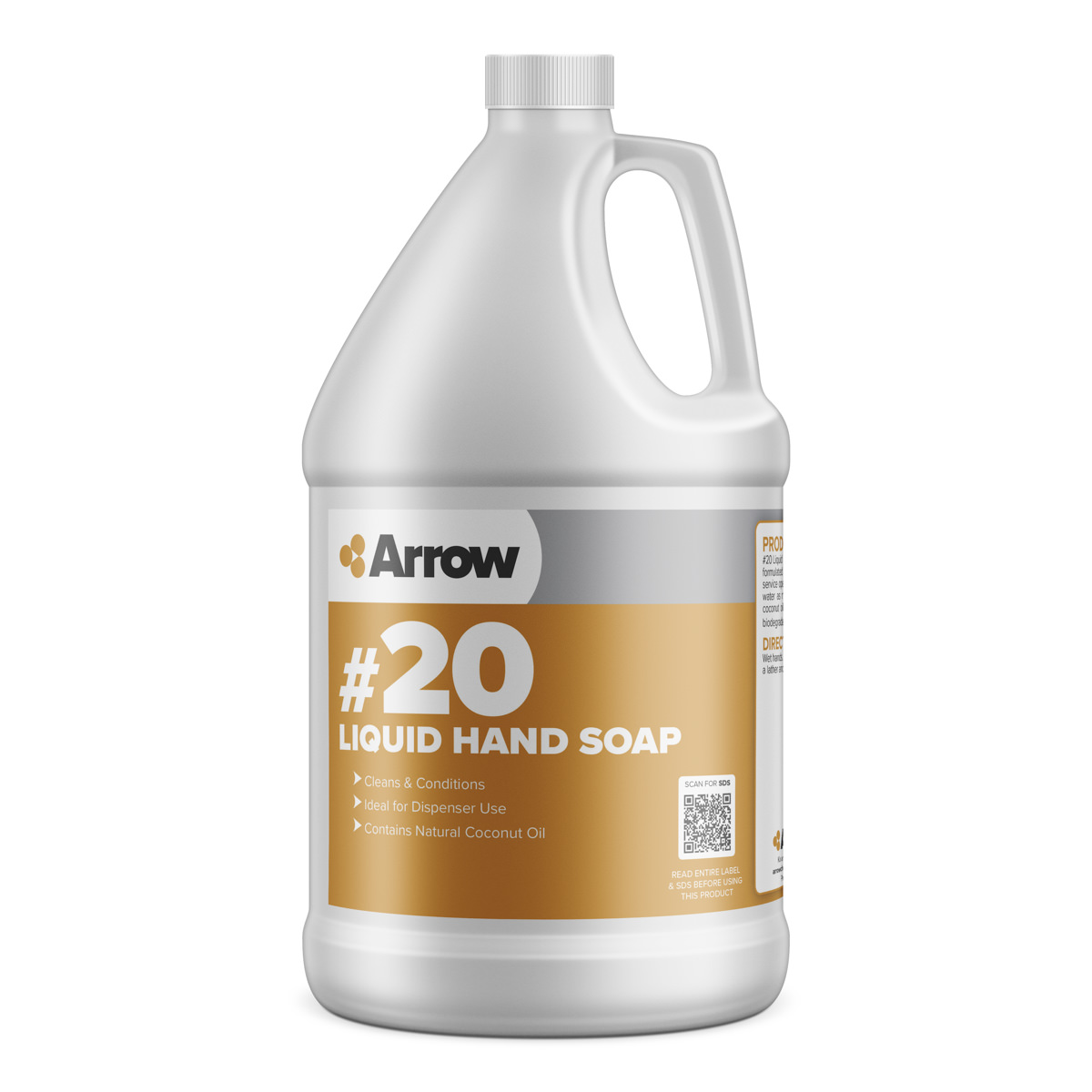 Arrow 360 #20 Liquid Hand Soap Containing 20% coconut oil, Arrow's #20 Liquid Hand Soap effectively cleanses hands leaving them fresh and clean while protecting against drying. Formulated to produce a bubbly, creamy lather with coconut oil's natural fatty acids that...