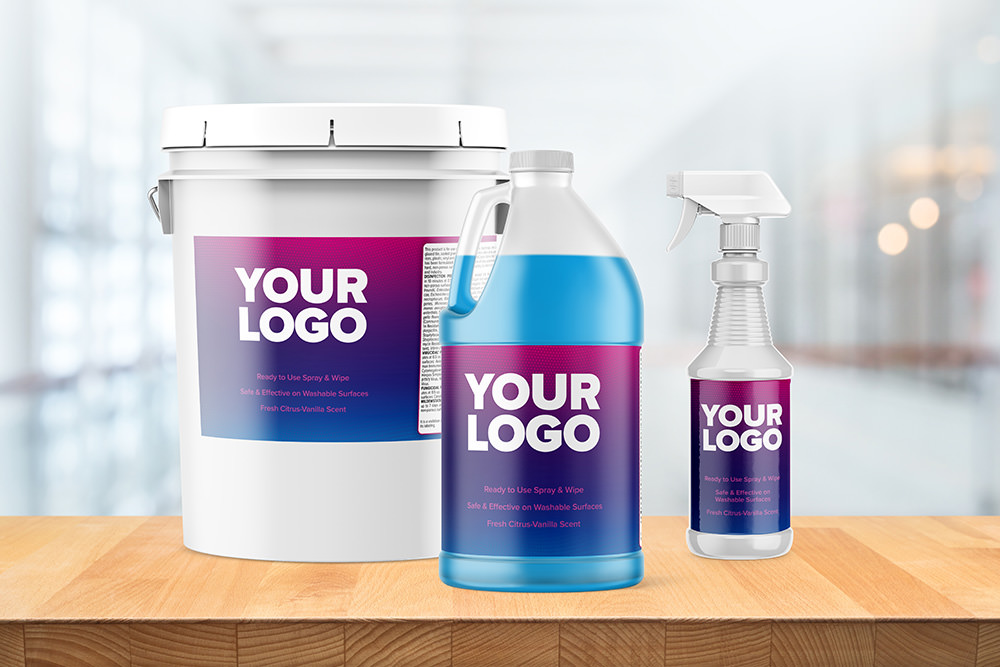 Private Branding
Grow or launch your private brand using Arrow's broad line of stock cleaning products. 
Our turn-key solution offers flexibility to add specialty formulas and packaging to fit your targeted industries.
Stand out from the crowd and build your market share with Arrow's consistently effective and safe cleaning chemical solutions!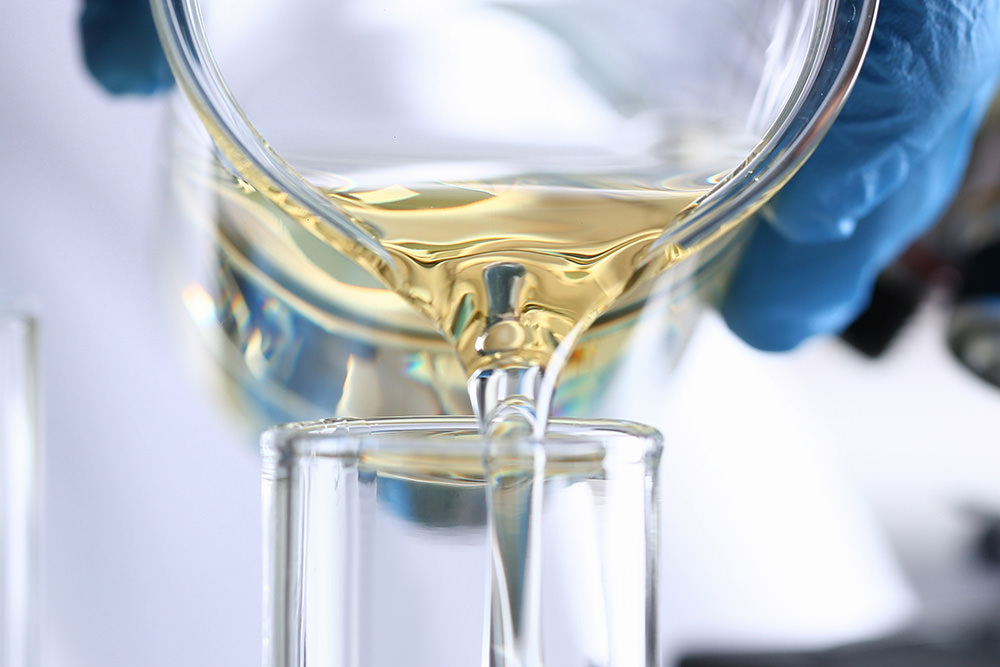 Custom Formulation
Create cleaning chemical solutions that win in the marketplace by partnering with Arrow.
Our team of formulation specialists will transform your idea into a high-quality, marketable product.
And our packaging, labeling, and regulatory experts ensure your product meets customer expectations!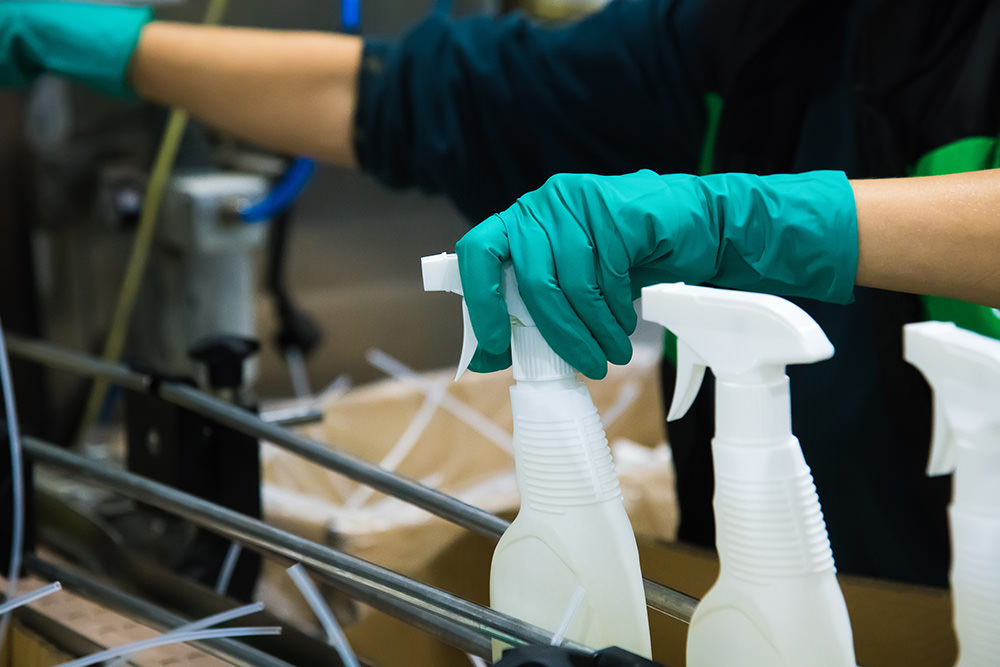 Contract Manufacturing and Packaging
Expand your in-house liquid cleaning chemical capabilities by partnering with Arrow for contract packaging. 
We'll support your needs throughout the commercialization process, from bottling or repackaging to kitting.
You'll also have access to our technical services team for quality assurance, SDS, TDS, and CoA support.
Formulation and Packaging Capabilities Designed to Grow Your Business
When you need support creating or expanding your cleaning chemical solutions brand, the Arrow team is ready to help! In addition to formulating and manufacturing a broad portfolio of cleaning products, we have the packaging and labeling expertise to showcase your line-up.

Contract manufacturing and packaging
Regulatory compliance support
Technical Services
You'll have access to our technical specialists who can help you with:

Cleaning Chemical Formulations
Our experts will match current solutions or custom formulate products for your specific needs
Creation of SDS and TDS
We will provide Safety Data Sheets and Technical Data Sheets that outline procedures for handling or working with cleaning solutions safely
Quality assurance
We'll provide information about manufacturing processes used to maintain consistent, expected quality levels for cleaning solutions
Certificates of Analysis
Our Quality Assurance team will provide CoAs to confirm that a regulated cleaning solution meets product specifications
Custom Formulation
Creating custom formulations with Arrow starts with your idea. The Arrow chemists will work with you to understand your specific needs including:
Creation of SDS and TDS
whether foundational ingredients like bleach or ammonia are necessary
the dilution range of the solution
how much alcohol to include
Regulatory compliance for the solution
Environmental impact considerations
Whether you have a developed formula or need us to create one, our chemists' expertise ensure your formula is ready for commercialization quickly, safely, and economically.