Breweries
Meticulous cleaning protocols are essential in brewing to produce safe, quality, drinkable beverages. A robust sanitation program outlines when to clean, materials to use, and temperatures to target. Arrow's complete cleaning solutions help breweries reduce the risk of cross-contamination that can create safety issues, recalls or closures.
Cleaning:
A process that removes unwanted contaminants, like soil, dirt or grease from a surface, material, or hands. Applying soap or cleaning solution, then rinsing and drying are standard ways to clean.
Sanitizing:
A technique for reducing the amount of germs on a surface to a level considered safe by public health regulations (usually 99.99%).
Sterilizing:
Disinfecting inactivates pathogens like bacteria, fungi, and viruses, the microorganisms that cause infection or disease.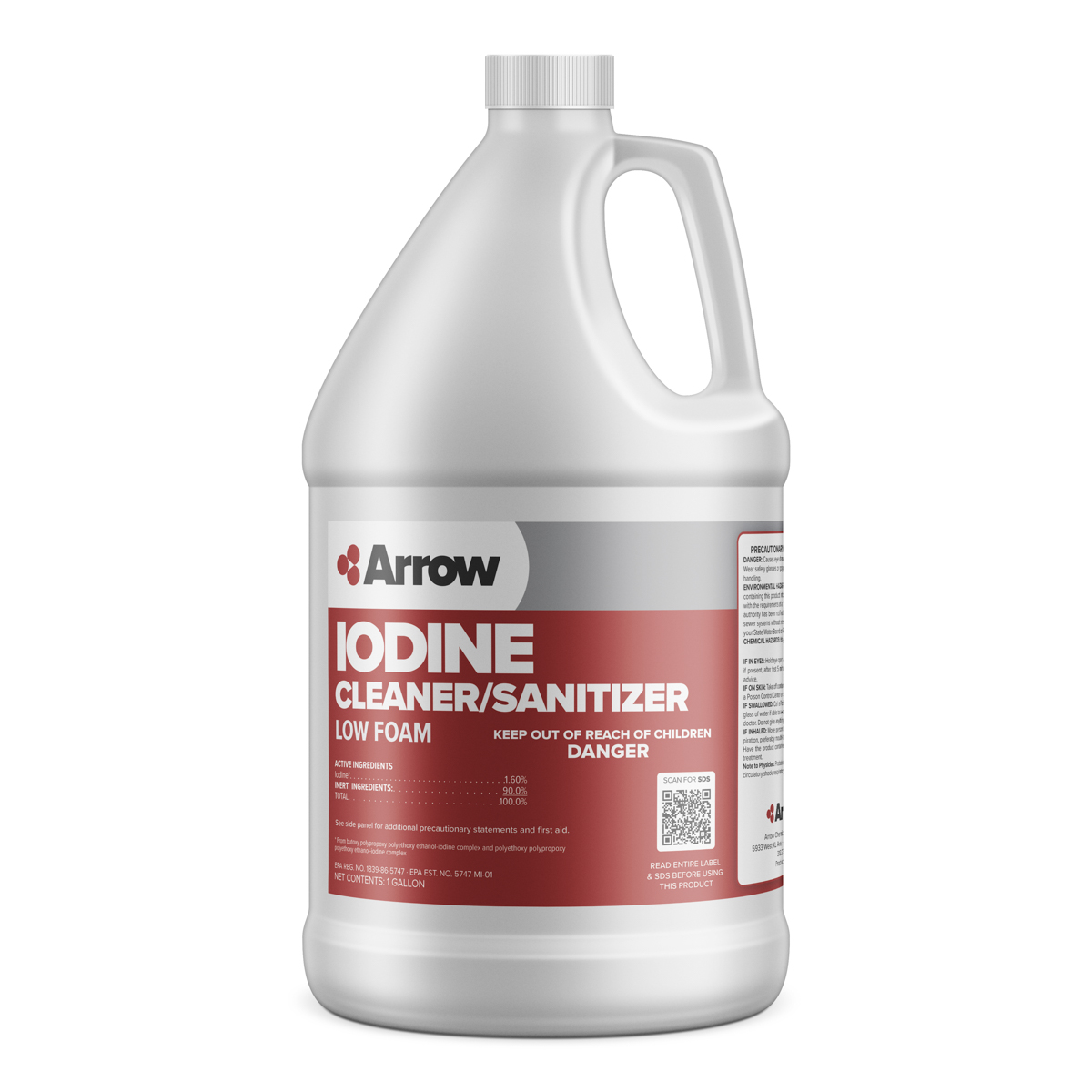 Arrow 149 Iodine cleaner/Sanitizer Iodine Sanitizer from Arrow is a low-foaming cleaner/sanitizer for use in automatic dish machines outfitted with appropriate injector type equipment in commercial restaurants and other food handling institutions. The...